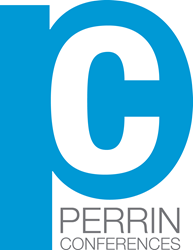 Berwyn, PA (PRWEB) April 22, 2016
The 2016 Emerging Insurance Coverage and Allocation Issues Conference draws a best-in-class speaker and attendee list. Engaging in panel discussions with plaintiff and defense attorneys, these high level participants will share their insights and ideas on compelling litigation trends shaping the insurance industry and legal sector.
In-house counsel and insurance company executives paneling the conference come from companies such as Resolute Management, Inc., Aon Risk Solutions, Starwood Hotels & Resorts Worldwide, Inc., XL Catlin, Pfizer Inc., Crum & Forster, PepsiCo, Nationwide, United Technologies Corporation, CNA, Liberty International Underwriters, and many others.
The conference is designed to enhance the dialogue between all parties affected by insurance litigation. Just some of the topics to be discussed include An Overview of the Most Significant Developments, Crisis Management, Coverage Issues Arising Under the Bermuda Form, Emerging Risks, and Transitioning from Primary to Excess Coverage. In addition to offering CLE accreditation, this conference offers attendees an exclusive information exchange and networking opportunity in an environment of collaboration and learning.
For more information, registration and hotel accommodations, please visit http://www.PerrinConferences.com.
About Perrin Conferences
As the leading national provider of joint plaintiff/defendant litigation conferences, Perrin Conferences offers comprehensive and specialized continuing legal education (CE/CLE) in an atmosphere of learning, networking and sharing. The company's conferences attract influential leaders and foremost talent in the legal industry to discuss current topics in litigation through mock trials, presentations and webinars, setting the standard in professional litigation education and networking.
# # #
Contact:
Bethany Corio
Perrin Conferences
T. 610-220-1817
bcorio(at)perrinconferences(dot)com
http://www.perrinconferences.com