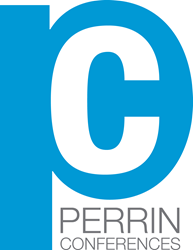 Berwyn, PA (PRWEB) April 25, 2016
Perrin Conferences will hold its second annual Class Action Litigation Conference in Chicago on May 17, 2016. Conference panelists include an array of leading plaintiff and defense attorneys; United States District Court Judges; in-house counsel; claims administrators; and other industry experts.
The conference will be chaired by Todd C. Jacobs, Esq., Shook, Hardy & Bacon L.L.P. and Adam J. Levitt, Esq., Grant & Eisenhofer P.A. Among the many discussions featured throughout the day, a panel will be devoted to discussing cases in the supreme court that are changing the landscape of class action trials throughout the country, such as Spokeo, Tyson, Campbell-Ewald and Baker. Another panel brings forth various in-house counsel and entrenched attorneys to discuss updates in e-commerce Class Actions (think Uber, Lyft, Grubhub, etc.) The conference chairs will also moderate a panel entitled Judicial Perspectives regarding the Management of class action cases.
The conference offers CLE accreditation for qualified candidates, including a session for ethics credit. For more information about the agenda and registration, please visit http://www.PerrinConferences.com .

About Perrin Conferences
As the leading national provider of joint plaintiff/defendant litigation conferences, Perrin Conferences offers comprehensive and specialized continuing legal education (CE/CLE) in an atmosphere of learning, networking and sharing. The company's conferences attract influential leaders and foremost talent in the legal industry to discuss current topics in litigation through mock trials, presentations and webinars, setting the standard in professional litigation education and networking.
# # #
Contact:
Bethany Corio
Perrin Conferences
T. 610-220-1817
bcorio(at)perrinconferences(dot)com
http://www.perrinconferences.com