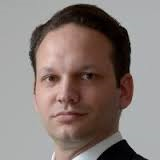 "Together with Finance Base, we have been able to supply Helvetia with a comprehensive package which included data, front-end, fund documents and the ability for Helvetia to customize the way information is displayed"
Hong Kong (PRWEB) April 23, 2016
Privé is proud to announce that Helvetia Germany has gone live with Privé Managers as a broker sales solution. The solution represents a further expansions into the burgeoning insurance-tech space for Privé, and is a joint effort between Munich based Finance Base AG, who are supplying the market data, and Privé providing the technology.
Mr Jens Patze, the project-manager at Helvetia elaborated "The essential goal for us was to supply our sales-force with a modern and user-friendly frontend for the display and analysis of investment funds contained in Helvetia insurance products".
"Together with Finance Base, we have been able to supply Helvetia with a comprehensive package which included data, front-end, fund documents and the ability for Helvetia to customize the way information is displayed" said Julian Schillinger, Co-Founder of Privé.
Helvetia, founded in 1858, is a listed Swiss all-lines insurance company with operations throughout Europe. The firm employs over 6,500 people and provides services for more than 2 million customers.
Privé Managers is a B2B solution serving a range of wealth management clients across Asia and Europe, including external asset managers, multi-family offices, insurers and banks.