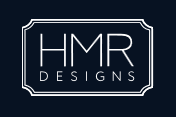 Chicago, IL (PRWEB) April 22, 2016
HMR Designs was pleased to provide design elements that captivated the guests of Harris Theatre's 2016 music and dance gala. The gala, themed "Imagine", was part of a fundraising effort to support the theatre's growth, mission and capital improvements.
"It's always a pleasure to work with the great people at the Harris Theater," said HMR Designs' creative director, Bill Heffernan.
Guests were welcomed to their space on April 5, 2016, for a cocktail reception and performance of Dido and Aeneas by the Mark Morris Dance Group. In keeping with the theme, Heffernan provided innovative décor for the event, in particular the after party, which included giant rectangular clouds of cellophane clinging to the ceiling in an electric blue light. Created by hand in-house at HMR, the clouds illuminated the room, giving it a dreamy climate that was perfect for the close of the evening.
HMR Designs' large production space and large floral studio enables the company to create one-of-a-kind themes for weddings and high profile events across Chicago. The company is known for their collaborations on signature events where they bring fundraisers, product launches, and other celebrations to life.
For more information about HMR Designs, please visit https://hmrdesigns.com/about/ and hmrdesigns.com/blog/.
About HMR Designs
Located on Goose Island, clients visit our design team at our boutique-style sales offices, which are backed by a 100k sq. foot production space. This location includes designated areas for all of our design and production capabilities, as well as a warehouse of custom furniture, props, and decor pieces, an expansive floral studio, and a sample studio for mock up events where we show it all off. With a core staff of nearly 55 and a diverse lineup of freelance artisans regularly in-house, HMR is always teeming with creative endeavors.
Contact Details:
Bill Heffernan, Creative Director, HMR Designs
billh(at)hmrdesigns(dot)com
Phone: 773.782.0800
Address:
1200 N North Branch Street
Chicago, IL 60642
Source: HMR Designs
###