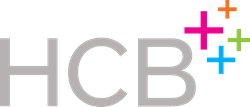 From solving big pharma issues to improving the lives of patients, together we were able to see into the future of healthcare innovation," added Kerry Hilton, partner and CEO at HCB Health.
Austin, Texas (PRWEB) April 22, 2016
HCB Health, one of the nation's fastest growing healthcare advertising agencies, won a coveted Manny "Heart Award" last night in New York City, with two other independent agencies for their collaborative philanthropic efforts. HCB Health, AbelsonTaylor and JUICE Pharma Worldwide partnered with MIT Hacking Medicine to host a three-day "HackMed Health House" workshop during the 23rd Annual South by Southwest Interactive Festival (SXSW).
"HCB, AbelsonTaylor and Juice Pharma share a commitment to giving our time and resources to causes that shape and transform lives," said Nancy Beesley, partner and CSO at HCB Health. "The event at SXSW allowed us to rethink healthcare with other like-minded independent agencies. From solving big pharma issues to improving the lives of patients, together we were able to see into the future of healthcare innovation," added Kerry Hilton, partner and CEO at HCB Health.
Med Ad News, one of the leading pharmaceutical business and marketing publications, and creator of the prestigious Manny Awards, selects Heart Award candidates based on agencies' social responsibilities and cultures, which embody strong commitments to philanthropic and social causes.
"Two great things happened when we partnered with both JUICE Pharma and HCB Health," said Dale Taylor, president and CEO of AbelsonTaylor. "First, we demonstrated that agencies can collaborate well despite the myths that we don't know how. Second, patients benefit when we put our minds together to create innovative approach to disease management."
The three agencies chose to partner with MIT Hacking Medicine, a nonprofit institute spun out of MIT, to examine the intersection of technology and health care and bring together stakeholders and other players in the health care system to determine how digital technology can shape people's health, including disease and treatment trends.
"This valuable collaboration between JUICE Pharma Worldwide, AbelsonTaylor, HCB Health and the MIT Hacking Medicine team provided real-world experience with identifying patient health issues and coming up with a best-practice process for finding technology-based solutions," said Robert Palmer, EVP and managing director for JUICE Pharma Worldwide. "The SXSW HackMed project helped us realize our most important mission: putting the patient at the center of all we do."
Med Ad News has been presenting the Manny Awards for over 25 years to recognize agencies' creative excellence and other contributions in healthcare communications. This year's award celebration was held Thursday, April 21 at Pier Sixty at Chelsea Piers in New York City.
###
About HCB Health
Celebrating its 15th anniversary, HCB Health is an independent, full-service healthcare communications agency serving the entire healthcare sector, including the pharmaceutical, medical device and biotech industries. Headquartered in the digital mecca of Austin, TX, HCB was among the first agencies to incorporate digital into its professional and patient promotional marketing. Unfettered from constraints that plague larger agency networks, more healthcare companies are discovering that "independent thinking can set you free" – a principle that allows the agency to nimbly serve its clients from its Austin and Chicago offices. As a member of the Eurocom Healthcare Communications Network, HCB is also able to serve clients around the globe.
To learn more about HCB Health, visit HCBHealth.com, follow us on LinkedIn at linkedin.com/company/hcb-health and on Facebook at facebook.com/HCBHealth, and check out our blog at HCBHealth.com/health-blog.
About the Manny Awards
For more than 25 years, the Med Ad News Manny Awards have paid tribute to the creative work of agencies serving the healthcare market, their people, and their contributions to the industry. Each year at this gala awards ceremony, Med Ad News and agency professionals come together to celebrate creative excellence in pharmaceutical and medical device advertising and to acknowledge those making significant contributions to healthcare communications. On this special evening, more than 600 industry peers are anticipated to join Med Ad News in honoring winners in a range of award categories.