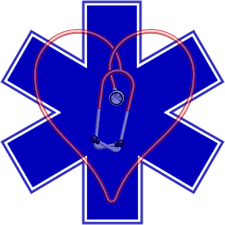 I have always had a soft spot for helping others in need and wish I would have sought out becoming a CNA much sooner
North Plainfield, NJ (PRWEB) April 25, 2016
myCNAjobs announces Prestige Medical Solutions has awarded four full-tuition CNA/HHA scholarships to four passionate caregivers via the myCNAjobs Scholarship Fund. Prestige Medical Solutions is located in North Plainfield, NJ and shares in the myCNAjobs mission to supply the home health care field with extraordinary caregivers. Kisha J., Ilene W., Yasmine A., and Latoya C. will attend Prestige Medical Solutions' uniquely structured program beginning April 18th. In Prestige's CNA/HHA program, students not only graduate with their CNA certification, but also a Home Health Care Aid certification, Dementia training certification, and a CPR certification.
Kisha J., Ilene W., Yasmine A., and Latoya C. all harbor the drive to make a difference in the lives of those in need. Upon being prompted as to why she desires to be more involved, one of the scholarship recipients, Ilene W., responded "I have a natural affinity for work in the home health field. My calming presence, patience, empathy, and compassion insure I will be the best caregiver I can be". Ilene is currently an EMT who "desires to be more involved in the lives of [her] patients" Ilene stated.
All four ladies are inspired to continue on in pursing their careers as caregivers. Kisha commented "I have always had a soft spot for helping others in need and wish I would have sought out becoming a CNA much sooner". She went on to explain how excited she is to finally be involved in an "emotionally rewarding career". Becoming a CNA or HHA is an emotionally rewarding career and the myCNAjobs Scholarship Fund provides the opportunity for outstanding caregivers, like Kisha J., Yasmine A., Ilene W., and Latoya C, to attend a program they may not have been able to otherwise.
Kisha J., Yasmine A., Ilene W., and Latoya C. began The CNA/HHA and Dementia Training course on April 18th and are thriving. Alexander, Prestige Medical Solution's program director, stated "I am convinced these four ladies will bring passion and quality care, two things the healthcare field desperately needs".
About myCNAjobs
myCNAjobs is innovating the way healthcare companies hire and caregivers find work. Home care agencies, nursing homes, and assisted living communities recruit qualified aides efficiently through a suite of digital and career fair tools.
Caregivers, CNAs, and Home Health Aides easily connect with local jobs, career fairs, scholarships, and resources to build a schedule to fit their needs with a tech-powered platform.