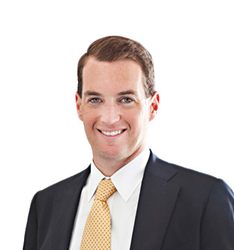 We look forward to our clients and referring partners having a direct and seamless interface with our attorneys.
(PRWEB) April 22, 2016
Morgan & Morgan, the largest contingency-fee law firm in the United States, launched businesstrialgroup.com on Thursday, April 21st 2016. The new digital property is the only website exclusively dedicated to complex commercial litigation based on a contingency-fee model.
Commercial litigation clients typically have to pay hourly fees when they seek attorney representation. The Business Trial Group presents an alternative model, where payments are based on results rather than hours. Clients pay a percentage of any financial recovery from their cases. If the firm doesn't successfully resolve a case, the client doesn't owe any fees.
Contingency-fee law firms take on the upfront and incremental costs of the litigation process. As part of the Morgan & Morgan umbrella, the Business Trial Group has the resources to sustain lengthy and complex lawsuits involving contract breaches, securities fraud, business torts and many other commercial disputes.
Under traditional hourly billing models, commercial litigation clients may settle for less than they deserve because the legal proceedings put a strain on their personal resources or their business' revenue. At the Business Trial Group, the success of the firm relies entirely on the success of its clients.
The group's trial attorneys take cases throughout Florida and nationwide, and have helped clients recover tens of millions of dollars in verdicts, arbitration awards, and settlements. Their practice areas serve a full range of complex litigation needs for both individual clients in commercial disputes and those seeking legal counsel on behalf of businesses.
The Business Trial Group's services were previously only offered on Morgan & Morgan's website, forthepeople.com. The new site upholds Morgan & Morgan's mission of making exceptional legal counsel accessible, while presenting a direct line of communication to the commercial litigation practice. Businesstrialgroup.com also features a blog keeping visitors and clients up-to-date on relevant commercial litigation news and advice.
Business Trial Group attorney William B. Lewis is optimistic about the new website's modern, user-friendly approach: "We launched the Business Trial Group website in response to the escalating demand for our contingency-fee commercial litigation practice. We look forward to our clients and referring partners having a direct and seamless interface with our attorneys. The new website focuses on conveying our core message of delivering results-focused representation to our business litigation clients."