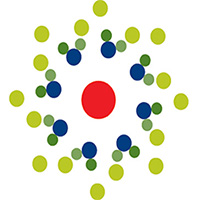 We welcome the addition of Dr. Burnell to our Advisory Board
Boston, MA (PRWEB) April 25, 2016
Cambridge Biomedical announces the addition of Dr. Thomas W. Burnell to the Cambridge Biomedical Advisory Board.
"We welcome the addition of Dr. Burnell to our Advisory Board" said Barbara Osband, Chairwoman and CEO "his extensive experience in the CRO and diagnostic laboratory market will greatly assist as we continue to expand our capabilities and client base"
Dr Burnell
Dr. Burnell, is an Operating Partner with Ampersand Capital Partners. In this capacity, he has served as President and CEO of Nutramed, Inc., and its successor corporation, Elite One Source Nutritional Services, Inc. Currently, he serves as Exec Chair of Elite One and formerly Accuratus Lab Services, Inc. Prior to this, he served as President and Chief Executive Officer of Viracor-IBT Laboratories, Inc. He has served as President, Chief Executive Officer and Chairman of the Board of the The Nebraska Heart Institute, P.C. and Nebraska Heart Hospital, LLC. Dr. Burnell previously served as the Chief Executive Officer and Vice Chairman for Eurofins Scientific, Inc. Dr. Burnell has served as a Director of numerous privately-held corporations and non-profit philanthropic organizations. He has more than 25 years of experience in healthcare, biotechnology, laboratory sciences, manufacturing and international business development. Dr. Burnell received his BS and Master's degrees from the University of Nebraska and holds a PhD in Nutrition with emphasis in Statistics and Biochemistry from the University of Kentucky.
About Cambridge Biomedical
Cambridge Biomedical, based in Boston, Massachusetts, supports sponsors by developing customized assays for small and large molecules, biomarkers, and other critical analytes, along with validation and sample testing in our CLIA certified and CAP accredited, GLP/GCLP compliant facilities,
The Company has extensive expertise in technology transfer, assay development, optimization and validation. It also offers specific services in analytical support for PK/PD studies, biomarker development, clinical assay development, assay validation, specimen analysis, and testing services in support of clinical trial and drug or device development.
Our personalized project methodology, along with a focus on delivering quality results and regulatory submission ready documentation and rapid turnaround times, ensures we meet our client's product development timelines.