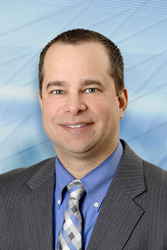 Elk Grove Village, IL (PRWEB) April 25, 2016
Scott joined American Digital on April 18th to lead our experienced team of solution architects, engineers, and project managers who design and deliver scalable IT solutions and services to our Fortune 1000 clients.
For more than 30 years American Digital has been working with clients to develop and maintain IT strategies that solve day to day business challenges while positioning themselves for future growth and advancements in technology. We take a personal and consultative approach, working with our clients to learn about their business objectives and current processes to effectively determine the ideal solutions for their organization.
Scott brings a diverse background in Enterprise IT spanning his role as Practice leader of Professional Services for CDW's Midwest team, Senior IT leader at Baxter Healthcare, and Director of Services at MarchFirst/Whittman-Hart. This experience from both sides of the fence will offer valuable insight into what clients need from American Digital.
"We are pleased to have Scott on our team." said Norbert Wojcik Jr. President of American Digital Corporation. "His experience working from both the client level and the partner level gives him a unique understanding of what Fortune 1000 organizations need to succeed. We look forward to his elevation of the Professional Services Organization (PSO) and anticipate the continued expansion of our professional and managed service offerings. We know this is critical to driving successful customer implementations that foster adoption and deliver the business results our clients have grown to expect," said Wojcik.
About American Digital
American Digital is a Chicago-based Enterprise IT solutions partner focused on datacenter transformation. As an HP Enterprise (HPE) Platinum Partner, American Digital provides custom system integration and consulting services across HPE's complete enterprise portfolio of server, storage and networking products. Our national team of sales and service professionals support business critical applications including SAP, VMware, RedHat, Microsoft, Oracle, MEDITECH, Epic and Ellucian.