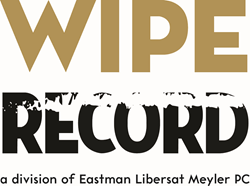 A criminal record can limit an individual from getting a higher-paying job, renting desirable housing, obtaining professional licenses, receiving student loans and qualifying for government services and programs.
Lake Oswego, OR (PRWEB) April 29, 2016
April 28th, 2016 marks one year that WipeRecord has been expunging Oregon criminal records and helping those with Oregon criminal records move forward in life without the limitations and stigma of having a criminal record.
"Going through life with a criminal record can certainly make common things that others take for granted much more difficult," says Sam Eastman, partner at ELM. Eastman added, "a criminal record can limit an individual from getting a higher-paying job, renting desirable housing, obtaining professional licenses, receiving student loans, qualifying for government services and programs, and countless other opportunities which would otherwise be available without a criminal record. Thankfully, Oregon State law permits the expungement of many criminal records, typically allowing an individual to legally state that they have not been convicted of the expunged criminal offense."
So long as certain legal requirements are met, most arrest records which did not result in a conviction can be expunged. In addition, convictions for most misdemeanors, Class C felonies, and nearly all marijuana-related felonies may also be expunged in Oregon. Oregon law also permits the reduction of certain felonies to misdemeanors, and allows for the restoration of firearm rights to certain individuals who have had their firearm rights taken away for non-violent criminal offenses. In addition, with Oregon Senate Bill 364 recently going into effect, nearly all marijuana-related felony offenses that would previously not qualify are now treated as lower-level offenses which very often may be fully expunged, set-aside, or reclassified as misdemeanors.
Over 70 million Americans have some sort of criminal record. This unfortunate reality prevents much of the country's population from reaching their full potential, and in the process, damages the economy and conscious of our country. The process to expunge or set aside a criminal record can be complex and expensive using traditional resources, often making access to such relief unavailable to the people these laws are intended to help. In a few short years, WipeRecord's growing team of dedicated attorneys and staff has helped provide such relief to countless people across the country by increasing awareness to these services, reducing their costs, and making the process much easier and accessible to the public.
WipeRecord has made this process of checking expungement eligibility very easy by providing a no cost, confidential online Eligibility Test. To speak to someone, WipeRecord has Licensed Attorneys and Criminal Records Analysts who can be reached by calling (844) 947-3732 and who are happy to provide a no cost, confidential consultation.
ELM has an A Rating from the Better Business Bureau, and has attorneys rated as Super Lawyers and Superb Attorneys by prestigious attorney rating services such as Thompson Reuters and Avvo. ELM has attorneys licensed to practice law in all Oregon state courts, typically provides low price guarantees, and is happy to fight to put a criminal record in the past.