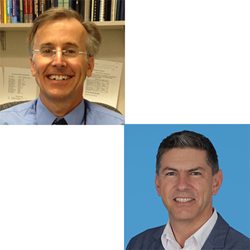 Yorba Linda, CA (PRWEB) April 27, 2016
Positron Emission Tomography (PET), a 3-D quantitative imaging technology that was once cast solely in a specialized role, is instead poised to become the molecular imaging modality of choice for many emerging applications in drug discovery and basic science research. Equipped with high sensitivity and resolution, PET provides powerful translation throughout development. The number of imaging agents under development for PET are on the rise, and this technology is increasingly used for interrogating disease progression in small-animal preclinical models. Indeed, PET is shifting to the mainstream of the preclinical molecular imaging field, and the G-Platform available from PerkinElmer is removing many obstacles that stood in the way of wide-scale PET adoption.
PerkinElmer is sponsoring a free educational webinar, "Novel PET radiochemistries: Improving understanding and detection of disease," which will discuss novel radiochemistry approaches researchers used at the Mayo Clinic and ETH Zurich to better understand disease development and progression. The speakers will also talk about current and future states of preclinical PET imaging. A live Q-and-A session will follow the presentations.
The speakers are Timothy DeGrado, PhD, professor of radiology, Mayo Clinic, Rochester, Minn, and Roger Schibli, PhD, associate professor, Department of Chemistry and Applied Biosciences, ETH Zurich.
Dr. DeGrado directs a molecular imaging-laboratory at the Mayo Clinic. His expertise has been honed through more than 30 years devoted to radiochemistry, radioisotope production, radiopharmacology, PET imaging, and radiopharmaceutical development. Dr. DeGrado's publication in EJNMMI Research in 2015 spotlighted a new cell-labeling technique that allows longitudinal imaging of cell trafficking in a quantitative, non-invasive manner over a period of several weeks. Dr. Schibli heads the Center for Radiopharmaceutical Science, a joint endeavor between the ETH Zurich, the Paul Scherrer Institute, and the University Hospital Zurich. His research focuses on targeted tumor diagnosis and therapy using radiolabeled compounds. Dr. Schibli's group emphasizes the biological and pharmacological characterization and optimization of the radioactive compounds, prompting the development of several new radioisotopes for in vivo imaging applications and therapeutic intervention. Imaging data from the G4 PET/X-ray and G8 PET/CT systems offered by PerkinElmer is spurring development of these novel PET-imaging agents with potential for additional applications.
The G4 PET/X-ray and G8 PET/CT systems are for research use only. Not for use in diagnostic procedures.
The speakers' complete bios are found on the LabRoots website.
The free webinar, hosted by LabRoots, will be presented on June 15, 2016, at 8 am PDT/11 am EDT/3 pm GMT.
For full details about the event and free registration, click here.
About PerkinElmer:
PerkinElmer, Inc is a global leader focused on improving the health and safety of people and the environment. The company helps scientists, clinicians, and lab professionals accelerate their science through its innovative detection, imaging, services, and informatics solutions. PerkinElmer's knowledge base and expertise supports the discovery of critical insights in diagnostics, life sciences, and environmental applications, and helps connect human and environmental health.
About LabRoots:
LabRoots is the leading scientific social networking website and producer of educational virtual events and webinars. Contributing to the advancement of science through content sharing capabilities, LabRoots is a powerful advocate in amplifying global networks and communities. Founded in 2008, LabRoots emphasizes digital innovation in scientific collaboration and learning, and is a primary source for current scientific news, webinars, virtual conferences, and more. LabRoots has grown into the world's largest series of virtual events within the Life Sciences and Clinical Diagnostics community.