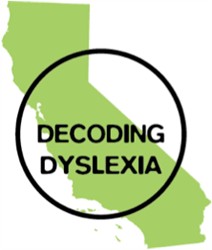 DDCA is excited to work with CDE and this prestigious group of dyslexia experts in developing these guidelines.
Sacramento, CA (PRWEB) April 25, 2016
California Department of Education (CDE) recently held its first workgroup meeting to draft public school dyslexia guidelines required under new law. As part of this important initiative, CDE is working with the
following internationally recognized dyslexia experts:

Sally Shaywitz, MD is the Audrey G. Ratner Professor of Learning Development at Yale University School of Medicine and, together with Bennett Shaywitz, MD, the Charles and Helen Shwab Professor in Dyslexia, is the Founder and Co-Director of Yale Center for Dyslexia & Creativity. Dr. Shaywitz is also the author of the book "Overcoming Dyslexia" and an Elected Member of the National Academy of Medicine.
Fumiko Hoeft, MD, PhD is an Associate Professor at UCSF Department of Psychiatry & Dyslexia Center and Director of brainLENS (Laboratory for Educational NeuroScience). She is also on the Board of Directors for the International Dyslexia Association (IDA).
Richard Wagner, PhD is the Principal Investigator of NICHD Florida Learning Disabilities Research Center and Associate Director of the Florida Center for Reading Research. He is also co-author of the Comprehensive Test of Phonological Processing ("CTOPP-2").
Nancy Cushen White, EdD is a Clinical Professor at UCSF Dyslexia Center and an Advisory Board Member of the Northern California Branch of IDA.
The state dyslexia program guidelines, required under Assembly Bill 1369 (Frazier, D-Oakley), are to assist general education and special education teachers, administrators and parents in identifying, assessing & improving educational services for dyslexic students. Guidelines must be disseminated for use no later than the beginning of the 2017-2018 academic year. Live and archived webcasts of the meetings can be viewed at http://cde.videossc.com/. The next workgroup meeting is scheduled for Thursday, 5/19, from 9:00 a.m. to 4:00 p.m. (PDT).
Dyslexia is the single largest learning disability. It is estimated by IDA that up to 20% of the overall population displays some signs or symptoms of dyslexia, a language-based learning disability. In California alone, this means over 1 million of our public school students are at risk of being dyslexic. Without proper identification and evidence-based reading remediation, most dyslexic children will never read at grade level. According to the 2015 Nation's Report Card, 72% of all 4th grade students in California read below grade level.
"California Superintendent of Public Instruction, Tom Torlakson, and CDE have done an amazing job of putting together a blue ribbon workgroup of leading dyslexia experts and concerned stakeholders. Decoding Dyslexia CA (DDCA) is the grassroots initiative behind this bill and I am excited to represent DDCA as part of this workgroup," states Tobie Meyer, DDCA State Director. "This is an important first step in getting our kids the help they need to learn to read, write, and spell at grade-level and experience educational success."
ABOUT DDCA: Decoding Dyslexia CA is a grassroots movement driven by California families, educators and dyslexia experts concerned with the limited access to educational interventions for dyslexia and other language-based learning disabilities within our public schools. We aim to raise dyslexia awareness, empower families to support their children, and inform policymakers on best practices to identify, remediate, and support students with dyslexia in CA public schools. For more information, please contact: tobie_ddca(at)yahoo(dot)com, like us on Facebook at https://www.facebook.com/DecodingDyslexiaCA/ or visit our website at http://www.decodingdyslexiaca.org.