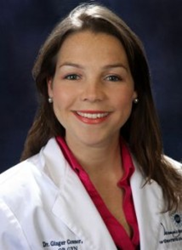 Birmingham, Lake Orion, Clarkston, Metamora, Michigan (PRWEB) April 24, 2016
Women's Excellence to honor National Infertility Awareness Week (NIAW), a project of RESOLVE: The National Infertility Association. The goal of the week is to raise awareness about infertility, to encourage grassroots advocacy, and help couples with infertility cope with their disease.
Ginger Connor, MD FACOG is Board Certified and specializes in minimally invasive surgical procedures including laparoscopy and robotic surgery. After completing medical school, she completed her OB/GYN training at William Beaumont Hospital in Royal Oak. She is passionate about managing irregular menstrual bleeding patterns and many gynecologic concerns with a mix of medical, naturopathic, and surgical methods. Her special interests include adolescent care, infertility, and perimenopausal problems
Women's Excellence is the most comprehensive obstetric and gynecologic office in Michigan. They also specialize in menopause, weight control, bladder control, endometriosis, robotic surgery, pelvic floor physical therapy, and midwifery services. The knowledgeable, well-trained, compassionate physicians and healthcare providers of Women's Excellence are taking new patients and are conveniently located in four locations throughout southeastern Michigan, Birmingham, Lake Orion, Clarkston and Metamora. For more information, visit http://www.womensexcellence.com.