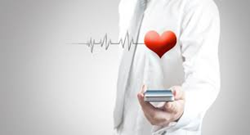 Aventura, Florida (PRWEB) May 03, 2016
Roberto E DeLegault, Managing Member of Phoenix Urgent Care Centers, LLC announced today the selection of Phoenix's real estate development team. The development consulting group will be comprised of R.J. Whidden and Associates, Land Planners & Entitlement Consultants, Austin Environmental Consultants, Environmental & Ecological Specialists, Askey & Hughey, Civil Engineers and Foster Conant & Associates, Landscape Architects.
Creative site planning by R.J. Whidden and Associates. R.J. Whidden and Associates is a land planning firm with offices located in Kissimmee, Florida. The goal of the firm is to facilitate the creation of spaces with lasting value for the communities that they serve. R.J. Whidden and Associates accomplishes these goals by designing spaces that complement its unique environment while being ecologically considerate, historically respectful and economically prosperous. During the past 30 years, R.J. Whidden and Associates has delivered valuable, long-term benefits for a wide range of community interests, combined and fostered a local sense of place, and improved the relationship between people and their environment.
Being sensitive to the environment with Austin Environmental Consultants, Environmental & Ecological Specialists. For over three decades, Austin Environmental has provided comprehensive environmental planning, regulatory compliance and natural and cultural resource management services to Florida businesses and government clients alike. Austin Environmental is an employee-owned firm of scientists, planners, and technical specialists which combines scientific expertise with sound technical skills to provide solutions to a full spectrum of environmental projects. In the face of rapid environmental, economic, and societal changes, Austin Environmental provides a comprehensive approach to the environmental challenges and focused on delivering feasible environmental solutions.
Innovative and responsive civil engineering services with Askey & Hughey Inc. The civil engineers at Askey Hughey, Inc. design, permit, consult and observe construction projects in the public and private sectors, including, but not limited to, site grading, roadway design, storm water management systems and underground utilities, for residential and commercial projects. Limited due diligence is conducted for each project by Askey Hughey, Inc. After the due diligence task has been completed, the design team takes over to prepare a final set of engineering improvement documents which includes the plans and specifications required to perform the site construction and obtain the necessary permits for the project(s). Lastly, upon the issuance of the applicable permits, the project managers at Askey Hughey, Inc. provide full construction observation and management for the entire project from commencement to closeout.
Foster Conant & Associates approaches the field of landscaping with an artist's sensibility and scope. The firm's philosophy was established in its earliest years with a series of innovative projects that gave voice to the powerful medium of landscape. Now, thirty years later, Foster Conant has emerged as a leader of multidisciplinary design teams of all sizes. The staff members each bring different types of expertise, and work collaboratively to ensure that every project benefits from the multidisciplinary fluency. Regardless of project size or location Foster Conant builds landscapes that demonstrate outstanding environmental performance, project quality and client satisfaction.
Working with qualified and experienced consultants enables Phoenix to develop, construct, own and manage high-quality Urgent Care Centers and Medical Office Condominium buildings and to work in close collaboration with local physicians to provide state-of-the-art personalized medical services. Phoenix is creating "The Next Future in Healthcare Delivery."
Contact Information
Roberto E DeLegault
Phoenix Urgent Care Centers, LLC
20900 N.E. 30th Avenue, Suite 800
Aventura, Florida, 33180 United States
Phone: 305-905-0000
Roberto(at)PhoenixUrgentCC(dot)com
http://www.PhoenixUrgentCareCenters.com
###
______________________________________________________________________
Disclaimer:
Should you have any questions regarding information in this press release, please contact the person listed in the contact module of this page. Please do not attempt to contact the press release service.
______________________________________________________________________