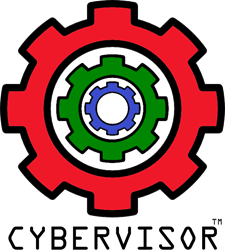 Retain a Lazarus Alliance Cybervisor today, sleep better tonight.
Phoenix Arizona (PRWEB) April 25, 2016
Lazarus Alliance earns coveted Cybersecurity 500 industry recognition for its Cybervisor cyber security consulting and advisory services.
A recent report revealed that "More than 209,000 cyber security jobs in the U.S. are unfilled, and postings are up 74% over the past five years, according to a Peninsula Press (a project of the Stanford University Journalism Program) 2015 analysis of numbers from the Bureau of Labor Statistics." It is pretty clear that while there currently is not enough talent to go around; this is only getting exponentially worse.
Lazarus Alliance brings internationally recognized expert technology security executives to work for the global business community. Our Cybervisors are the global hot-spot for retaining the services of the best and brightest subject matter experts in Cyberspace Law, IT Security and operations, IT Risk and Governance, Compliance, Policy and more.
Michael Peters, CEO of Lazarus Alliance said "We are very honored by this industry recognition validating what really sets us apart from other cyberspace Security, governance, risk and compliance firms."
Why should only big business be able to afford world class technology security executive representation? You retain attorneys and accountants to perform complex tasks and represent you; retain technology security executive services and subject matter experts just the same!
The Cybervisor mission has always been to change the industry one client at a time. By identifying and eliminating threats to our client's businesses they are able to focus more of their resources on growing their businesses. The cost of proactive cyber security is so much less than it is post breach. Most companies with fewer than 500 employees are out of business within six months post breach.
"What sets them apart from the rest of the field are their people with their deep subject matter expertise in IT governance, risk, and compliance" says Steve Morgan, founder and CEO at Cybersecurity Ventures and editor-in-chief of the Cybersecurity 500 list of the world's hottest and most innovative cybersecurity companies. "To deliver on the promise of compliance and risk management, they have invested heavily into their people -- who carry certifications including CISSP, QSA, CRISC, CISM, CIPP, eJD, MBA, C|CISO, CCE, ISSA Hall of Fame, CPA and more" adds Morgan.
Lazarus Alliance's Cybervisor primary purpose is to help organizations attain, maintain, and demonstrate compliance and cyber security excellence, in any jurisdiction. Lazarus Alliance specializes in IT security, risk, privacy, governance, cyberspace law and compliance leadership solutions and is fully dedicated to global success in these disciplines.
Learn more about the Cybervisors and why Lazarus Alliance is Proactive Cyber Security!