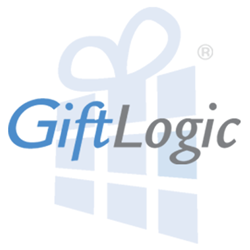 This combination of GiftLogic and Magento eCommerce software allows retailers to quickly create an online store
Englewood, FL (PRWEB) April 26, 2016
GiftLogic Point of Sale software recently added support for Magento eCommerce within its interface. According to a spokesperson from GiftLogic, "This combination of GiftLogic and Magento eCommerce software allows retailers to quickly create an online store that can be managed within the GiftLogic point of sale software. Both the online store and the brick and mortar store are integrated within GiftLogic, ensuring accurate inventory and a holistic view of the business regardless of where the sales are generated."
The spokesperson explained how easy it is for retailers to integrate their Magento stores with GiftLogic. "It's a simple matter of choosing the Magento web service within GiftLogic's eCommerce Sync tool, filling in their Magento user name and password information, and copying and pasting the API URL and the API token key from their Magento account."
Once connected, retailers can export their web items from GiftLogic to their Magento store. This one-time export includes all associated web item details stored in GiftLogic including photos, product descriptions, prices, inventory levels, and so on.
"It saves a lot of manual entry," the spokesperson said. "And it ensures consistency between the two platforms. What's more, the two systems constantly communicate with one another. When a web order comes in, a notification flashes within GiftLogic. A single click on that icon automatically processes that order -- all without the user having to manually key in anything. GiftLogic also produces a receipt and synchronizes the online inventory with the in-store inventory."
About Magento
Magento is owned by eBay, a global leader in eCommerce. Magento's eCommerce platform allows merchants to create and manage online stores. Dozens of extensions and plugins are available, making Magento extremely flexible.
About GiftLogic
GiftLogic's POS software is designed for "Main Street" merchants, bringing them the same powerful point of sale tools, such as customer relationship management, inventory management, credit card processing, gift cards and loyalty programs, gift receipts, layaway, and eCommerce integration, used by their big box competitors.
Magento eCommerce is one of several built-in integrations that come with GiftLogic. Other web services supported include: Fortune3, Pinnacle Cart, and 3D Cart. Manual web processing is also supported.