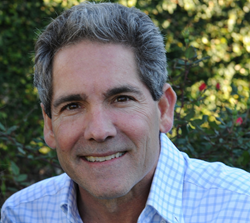 If consumers made more of an effort to protect their data, monitor their accounts and educate themselves on how to avoid scams, many cases of fraud and identity theft could be prevented.
Tampa Bay, Fla. (PRWEB) April 26, 2016
Government reports reveal that nearly 17.6 million Americans were victims of identity theft in 2014, which is almost a million more consumers than the 2012 tally (1). While 2016 statistics have not been published yet, Gary Cardone, CEO of dispute mediation firm eConsumerServices, warns that many consumers unwittingly put themselves at risk via certain habits. To help Americans protect their finances and credit rating, Cardone offers advice for preventing and resolving identity theft and other fraud.
According to the latest Bureau of Justice Statistics findings, 16.4 million consumers were victims of unauthorized use of their existing bank, credit card or other account, while nearly 1.1 million had their personal information fraudulently used to open new accounts or obtain loans (1). Only a fraction of all victims filed formal complaints with the Federal Trade Commission (FTC), which received 490,220 identity theft reports in 2015—a 47% increase over the previous year (2).
It can take months or even years for consumers to resolve identity theft issues and bad debt fraudulently run up in their names. One survey of victims found that 32.7% subsequently had difficulty obtaining credit cards, 28.4% had trouble securing other types of loans and 19.5% continued to be harried by collection agencies. Other repercussions included cancellation of existing credit cards, higher interest rates on credit cards and an inability to pay bills, with some respondents even citing job loss as a result (3).
Yet in spite of these consequences, Cardone says consumers are often their own worst enemies when it comes to identity theft. "Some people are negligent with their personal information, while others fall prey to phishing scams," he explained. "If consumers made more of an effort to protect their data, monitor their accounts and educate themselves on how to avoid scams, many cases of fraud and identity theft could be prevented."
Cardone counsels consumers to heed the following recommendations:

Learn to spot and avoid scams. Always double-check the sender's full email address and hover a cursor over hyperlinks to view the actual URL before clicking over to a website—but be aware that skilled fraudsters are adept at spoofing email addresses and creating fake websites. Never download files from an unverified sender or provide personal information to someone who calls claiming to represent a bank, credit card company, the IRS or another authority. Instead, look up the organization's contact information yourself and call directly to confirm if the request is legitimate.
Safeguard personal information. Shred any paperwork containing bank account, credit card or social security numbers and other personally identifiable information, such as birthdates and customer IDs. Don't overlook digital devices; always require a passcode or password to login from lock screens, don't use cookies to save passwords on financial or shopping accounts, and be sure to wipe all personal information from devices before trading in, donating or disposing of them.
Use unique, strong passwords for each account. Don't reuse the same password for multiple accounts, because if one gets hacked, the rest will all be compromised. Choose complex passwords with a mix of letters, numbers and special characters, or use a random password generator. A password manager app can help keep track of them all.
Never conduct financial transactions on public networks. Always use a private, password-protected connection for these transactions, since fraudsters can hijack any information sent over public WiFi. And be wary of connecting to an open public network if you don't know the host; it could be operated by a scammer looking to steal personal information.
Use credit cards rather than debit cards for purchases. While many credit card providers offer zero liability for fraud, debit card users are typically responsible for a larger share of fraud liability. When using debit cards at ATMs, watch out for skimmers and cameras; if you spot anything suspicious, hold out for another machine—preferably an indoor one in view of bank or store staff.
Monitor bank and credit card accounts. Check all banking, credit card and other accounts on a regular basis so you can respond quickly to suspicious transactions, and sign up for alerts that flag unusual activity or high-value charges/withdrawals. You can also enroll in an identity-theft protection service that provides active monitoring on an ongoing basis.
Cardone urges consumers to act immediately to resolve suspicious or fraudulent activity. First, call the financial institution or credit card provider to report the incident and request assistance; then contact the three major credit-reporting bureaus—Equifax, Experian and TransUnion—to prevent credit-rating damage. Cardone also advises account owners to clarify questionable charges before assuming fraud, and cautions that chargebacks should be a last resort.
"Consumers have a responsibility to protect themselves against fraud and identity theft. But claiming fraud for what may simply be a forgotten purchase, confusing identifier or delayed authorization also creates issues," he noted. "An unjustified chargeback claim can tie up your money for months during the dispute process, and losing a dispute can negatively impact your credit score."
Those who wish to dispute a purchase, secure a refund or identify an unrecognized charge can obtain faster resolution and better outcomes by contacting eConsumerServices for assistance. Consumers can access these dispute mediation services for free, or for a nominal $2 charge in cases that take longer to resolve. To learn more about eConsumerServices and its transaction mediation services for consumers and merchants, visit http://www.econsumerservices.com.
About Global Risk Technologies and eConsumerServices:
Global Risk Technologies (GRT) is most known for its role in payment processing solutions that cater to each side of the value chain: Chargebacks911.com and eConsumerServices.com. The firm is headquartered in Tampa Bay, Florida, with offices in Ireland and Atlanta. They have approximately 350 employees worldwide, and currently manage over 150MM in transactions each month, with clients located in the U.S. and Europe.
eConsumerServices focuses on the cardholder or consumer in order to encourage transactional resolution before it progresses to a chargeback. The company caters to the B2C (business-to-consumer) sector of GRT's initiative, working to realize greater standardization and increased efficiency within the payments industry. eConsumerServices is an online mediation service that works to effectively and efficiently resolve transaction issues between merchants, consumers and banks. For more information, visit http://www.eConsumerServices.com.
1. Harrell, Erika. Victims of Identity Theft, 2014; Bureau of Justice Statistics bulletin published September 2015. bjs.gov/content/pub/pdf/vit14.pdf
2. Federal Trade Commission. Consumer Sentinel Network Data Book; February 2016. ftc.gov/system/files/documents/reports/consumer-sentinel-network-data-book-january-december-2015/160229csn-2015databook.pdf
3. Identity Theft Resource Center. Identity Theft: The Aftermath 2014; October 2015. idtheftcenter.org/images/surveys_studies/Aftermath2014FINAL.pdf