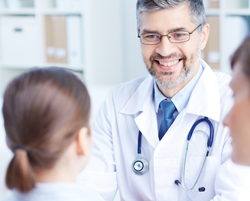 Aventura, Florida (PRWEB) May 10, 2016
Gone are the days of having a family doctor that takes care of all of the patient's healths needs. Today, a new breed of physicians offers an abundance of choices, including primary care practices containing one or more physicians located in freestanding medical office buildings, which provide a much higher quality of healthcare services. The New urgent care centers concentrate on acute episodic care with a substantial focus on patient services which were not previously available.
The Phoenix Urgent Care Centers© emphasize convenient care and feature extended evening and weekend hours. The level of healthcare provided in an urgent care center is now far more assertive than that of a family practice. At urgent care centers, physicians can perform intravenous hydration, point of care testing, laceration repairs, and diagnostics in the same facility.
As surprising as it may be, physicians today view patients as consumers who can choose where they procure their healthcare. In order to improve customer service, the medical offices located in Phoenix Urgent Care Centers© allow patients to check-in and complete registration information online, prior to arriving at the physician's office. Because of the use of the latest technology, high-speed internet, intranet and social media tools, patients now have a more innovative selection process which gives them direct access to a myriad of medical specialists 7/24.
Synergies amongst physicians of different specialties working in one medical office building is the greatest benefit to the patient's healthcare quality. As physicians worked collaboratively to analyze difficult diagnostics, refer patients to a more specialized physician and obtain real time credible analysis of a patient's status, this new process provides patients with the utmost in healthcare services. That is the premise on which Phoenix Urgent Care Centers© were created.
Not seen before is the Phoenix Urgent Care Centers© on-site pharmacy, an innovative "point-of-care dispensing of medication" which becomes a major benefit to both the physicians and patients. First, the cost of medication dispensed can be considerably less than in a normal pharmacy setting, second, the benefit of one-stop-shopping for the patient is a welcomed addition and saves travel time and money and, third, the physician has a much better control over the medications that are being dispense to his patients. The patient's medication information remains strictly confidential as the intranet system between the different physician offices and the pharmacy is entirely secure.
Today, many medical plans encourage their members to use urgent care centers. Also, numerous workers compensation plans require that the patients use the urgent care centers instead of a typical emergency department. The cost of paying for urgent care is roughly fifty percent of what it costs a medical plan if the member seeks care from the emergency department of the local hospital.
The operating members of the Phoenix Urgent Care Centers, LLC are Branden L. Strickland, Javier J. Rodriguez, and Roberto E. DeLegault. The team has over 30 years of legal and real estate development experience, upholding the highest standards in development and business practices.
Contact Information
Roberto E DeLegault
Phoenix Urgent Care Centers, LLC.
Aventura, Florida
United States
Voice: 305-905-0000
Roberto(at)PhoenixUrgentCC.com
http://www.PhoenixUrgentCareCenters.com
###
______________________________________________________________________
Disclaimer:
Should you have any questions regarding information in this press release, please contact the person listed in the contact module of this page. Please do not attempt to contact the press release service.
______________________________________________________________________