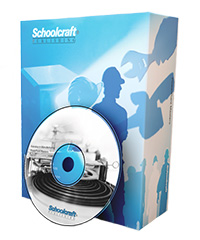 Schoolcraft Publishing helps educators introduce new safety topics through effective and engaging learning tools for use in their classrooms
Buffalo Grove, IL (PRWEB) April 26, 2016
Schoolcraft Publishing recently added five new DVDs to the General Safety and Health series of their extensive library of industry-validated technical training DVDs. The additional topics cover concepts that instructors frequently emphasize while teaching industrial safety concepts. Schoolcraft's instructional videos can be used on their own to introduce new concepts or as supplemental material for current class discussions.
Schoolcraft's complete General Safety and Health DVD series now includes over 65 titles that specifically address the safety and health issues that are important to student's future careers. Day-to-day job functions, including back safety, ergonomics, fire safety, and much more are covered with these titles.
Schoolcraft's recently added General Safety and Health DVDs include:

Arc Flash
Driving Defensively
Driving Safety: The Basics
I2P2 – Injury and Illness Prevention Program
Safety Awareness for New Employees
"Schoolcraft Publishing helps educators introduce new safety topics through effective and engaging learning tools for use in their classrooms," said Pete Heinrich, Senior Account manager. "Frequently updating our DVD library with new and relevant safety content helps instructors deliver the appropriate training needed to remain safe in today's industrial facilities."
The General Safety and Health DVDs are a part of Schoolcraft Publishing's complete library of supplemental training topics that support technical and industrial safety course curricula. Schoolcraft offers over 400 titles covering subjects from the fundamental knowledge required in introductory courses to advanced competencies for senior students. DVDs give instructors a fast, engaging, and easy to use vehicle that delivers critical knowledge to your students and trainees in groups or as individuals.
For additional information about Schoolcraft Publishing visit http://www.schoolcraftpublishing.com. You can also contact us at 800-837-1255.
About Schoolcraft Publishing: Schoolcraft Publishing is a privately held company, with headquarters in Buffalo Grove, IL. As the educational affiliate of TPC Training Systems, Schoolcraft Publishing benefits from TPC's extensive library of industrial skills training resources to provide training, teaching, and learning materials for industrial education and safety training programs across many industries.