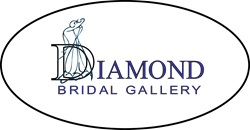 Citrus Heights, CA (PRWEB) May 09, 2016
A bride is planning for one of the most special days of her life and she has her dream bridal party all selected – but what happens when they live in different states or cities? Shopping for bridesmaid dresses can be difficult if these ladies don't live in the same location – and it can also be tricky to navigate busy schedules to accommodate everyone's time throughout the year.
Diamond Bridal Gallery is now offering an easy solution – brides and bridal parties can order bridesmaid dresses anytime, anywhere with online shopping! Shop a number of silhouettes in an extensive range of colors to match a wedding theme or style from the comfort of home.
Here are a few tips for purchasing a bridesmaid dress:

Order in advance: Give bridesmaids plenty of time to order a bridesmaid dress. This will give her a chance to try it on and make alterations, if needed. Should she need to return her dress for a different color or style, always check the return policy to ensure a smooth process well in advance of the wedding.
Stick to a budget: Not every bridesmaid has unlimited funds for a dress, so the bride needs to be mindful of budgets when looking at different styles. Giving bridesmaids plenty of time to shop also ensures she can snag a deal if they find one.
Obtain correct measurements: To minimize the risk of purchasing the wrong size, bridesmaids should be professionally measured by a seamstress prior to ordering. Tailor shops and dry cleaning businesses can provide this service anywhere a bridesmaid is located.
Online shopping offers bridesmaids ease and convenience in purchasing a dress without adding more work to the to-do list. Diamond Bridal Gallery is also offering free shipping on orders for the month of May (promo code: FREESH) – so complete an order soon for additional savings!