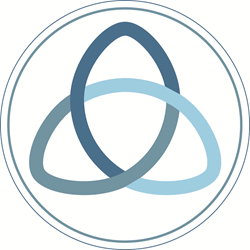 Funding Promising Ideas that Challenge Conventional Thinking
Seattle, Washington (PRWEB) April 26, 2016
Seattle based non-profit, The Institute for Venture Science (IVS) today announced receipt of a significant operating grant from 1Plus12 Corporation. The grant will be used to further the scientific research goals of the Institute and to commence pre-proposal activities as outlined on the organization's website http://www.ivsci.org
In accounting the grant to the IVS, Mr. Glenn Estrabillo of Toronto Canada, the CEO of 1Plus12 Corporation, explained that he was impressed with the goals and objectives of the IVS and that he hoped to assist in implementing the yet to be identified research projects supported by the IVS. "Not only am I pleased to have arranged this contribution, I am also pleased to have agreed to serve on the Board of Directors of the IVS". In addition to Mr. Estrabillo's service, Mr. Sai Mohammed and Mr. James Destephanis of the 1Plus12 Corporation have agreed to participate as members of the IVS Advisory Panel.
In regards to the announcement of Mr. Estrabillo's participation in the organization, Dr. James Ryder, Chairman of the Institute for Venture Science commented, "it is a delight to have a new member of the board closely connected to the investment world and with a focus on helping others to empower themselves".
Dr. Ryder also announced the selection of Dr. Beverly Rubik as an additional member of the Board of Directors. In announcing Dr. Rubik, Dr. Ryder said, "we are pleased to have a board member with the experience of having been involved in the issues of fostering a broadening in scientific thought". Dr. Rubik commented, "Scientific research that challenges the mainstream is extremely rare because it is so difficult to find the necessary support. There is a serious need for novel approaches in science, and IVS takes a leadership role in facilitating this at its best."
The IVS held its launch symposium in September 2015 with noted speakers and attendees, including several Nobel laureates. The organization hopes to help fund promising ideas that challenge conventional thinking through a unique multi-locational approach to such issues. The IVS has called for "pre-proposals" to identify areas of exploration.
The organization continues its fund drive to be able to fund anticipated worthwhile investigations.
Further information can obtained by visiting http://www.IVSCI.org or by email harold(at)ivsci(dot)org.