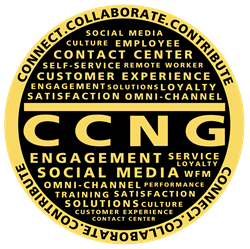 I especially found valuable the collaboration of all the participants and leaders of CCNG...
Fort Worth, Texas (PRWEB) April 26, 2016
CCNG International Inc. is pleased to announce its upcoming regional events in Indiana, North Carolina, Texas and Illinois scheduled for May, June and July. These four regional events are hosted by CCNG members and will be highlighted with host member led discussions, open town halls led by various members from the region, topic led discussions by sponsoring CCNG partners, small group conversations, and a site tour.
There will be two regional events in May…the first event on May 5th hosted by member Bluegreen Vacations at their Indianapolis Customer Care & Club Service Operation Center. The agenda will begin with a host led discussion by Angela Blevins, VP Customer Care at Bluegreen Vacations and end with a tour of their contact center. The second May regional event is on the 19th hosted by CharMeck 311 in their Charlotte NC Operation Center with Director Janice Quintana providing the member perspectives discussion. Event sponsors include HP, inContact and Plantronics.
"I recently attended my first CCNG regional event…wow, what a fantastic event! I especially found valuable the collaboration of all the participants and leaders of CCNG." Michael Rollins, Senior Analyst, Verizon
Following these two May events will be a June 16th CCNG regional event in San Antonio TX hosted by Wells Fargo in their HR contact center operation and on July 28th with regional event host ACE Hardware in Chicago at their ACE Care Center. Event sponsors include Aspect Software, Calabrio, inContact and Plantronics.
"What a great start to the year with our first three regional events in DFW, Columbus OH and last week in greater Baltimore" says David Hadobas, President and CEO of CCNG. "With our agenda focused on the topics attendees want to discuss in customer care and support, even attending managers new to CCNG were very vocal and enjoyed the time provided throughout the day for them to connect, engage, and share ideas together".
Each year CCNG works with members to plan over 20 regional events throughout the United States and their annual Executive Summit designed for senior level management with experience in Customer Service, Contact Center, and Customer Experience Management.
Additionally CCNG works with its partners to promote their events throughout the year. Upcoming CCNG partner events include –

May 17th, Columbus OH, Lunch & Panel Discussion – Customer Expectations in a Multi-Channel World sponsored by partner inContact.
May 25-27, Boston MA, SCORE Conference for senior Customer Experience & Service Management, sponsored by partner Omega Management Group.
For details on how to attend all CCNG regional and partner events, please contact Ginger Graber, events(at)CCNG(dot)com. Visit all event program details at – http://www.CCNG.com.
CCNG International Inc.
Founded in 1992, CCNG International Inc., CCNG is a member Professional Peer Network (PPN) for Contact Center, Customer Experience and Customer Service Executives, Managers, and Leaders.
By joining the CCNG Member Network, experienced industry professionals:
Connect – interact and engage with your peers,
Collaborate – discuss best practices and problem solve,
Contribute – share your own experiences and expertise.
All Call Center, Contact Center, Customer Care, Customer Service, and Customer Experience Professionals are invited to participate in the CCNG Member Network. For more information about the CCNG Member Network, please visit CCNG.com, "Like" us on Facebook, and follow us on Twitter - @CCNGNetwork.
# # #