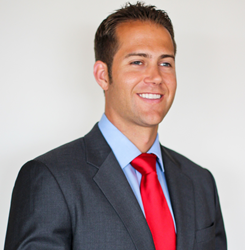 VidaPrimo.com has become one of the most popular ways for artists to globalize their music and for advertisers to reach Latin Millennials.
Miami, Fl (PRWEB) April 26, 2016
VidaPrimo, one of the world's most viewed multi-platform networks, is here this week to help sponsor the 2016 Latin Billboard Conference. In the last few years, VidaPrimo.com has become one of the most popular ways for artists to globalize their music and for advertisers to reach Latin Millennials. The Billboard Latin Music Conference takes place April 25-28, with the awards show held Thursday, April 28th at BankUnited Center. In January, VidaPrimo's audience was ranked #4 Music /Entertainment worldwide by comScore with over 24,000,000 unique visitors.
Long Term Strategic Partnership
"We're proud to be a part of the Latin Music community and Billboard is a big part of it," says Seth Ingram, co-founder and RFO of VidaPrimo. "In terms of forming a long term strategic partnership, I can't imagine anything better than supporting Billboard's ongoing series of conferences spotlighting Latin music." Specifically, VidaPrimo provided the access badges for this year's conference, heightening awareness for VidaPrimo.com while working with sister company AdShare, which identifies, tracks and monetizes social media content for many major artists in the music industry.
Advertisers Reach Out To Latin Millennials Via VidaPrimo
Recent numbers tells the story of VidaPrimo's ability to engage the Latin Millennial audience. The VidaPrimo advertising platform leverages its massive reach of engaged Latin Millennials, connecting them with brands by producing and distributing premium branded entertainment content executing flawless digital media campaigns mainly focused on video advertising opportunities.
Total Views: 1 Billion+
30 Day Views: 526,994,800
Total Subscribers: 5,581,961
30 Day Estimated Minutes Watched: 2,265,217,208
United States 30 Day Views: 48,896,889
Total LATAM Views: 323,255,568
Sister Companies Cinq Music and AdShare In Attendance
Cinq Music will also be on hand, recently chosen as a finalist for the 2016 Latin Billboard awards in the category of "Latin Rhythm Albums Label Of The Year." Last year, Cinq client Diamante Electrico was awarded a Latin Grammy in the category of "Best Rock Album." In 2015 Cinq also saw five clients make the top ten of the various Latin Billboard Charts. Officials from AdShare, the social media monetization company that works with VidaPrimo, will also be in attendance. With proprietary Hawk technology, AdShare leads the industry in extracting revenues from YouTube and now SOUNDCLOUD.
Wednesday, April 27th Party
VidaPrimo and Cinq Music are also hosting a Billboard Week party along with Mr. 305 at IVY on Wednesday, April 27th starting at 9pm. Artists FUEGO and ALVARO DIAZ are expected to perform. Special guests include Justin Quiles, Alek Kyza, CHACAL and many more.
About VidaPrimo
Moving forward, VidaPrimo is committed to being the first, the largest, and the best online Latin music video destination. The VidaPrimo Formula for advertisers: custom branded entertainment production involving our artists + massive network wide distribution of that content (420mm monthly video views) + social amplification by our artists + custom media programs = unparalleled brand results as well as over deliver on KPIs, including demo reach and ad viewability.
###