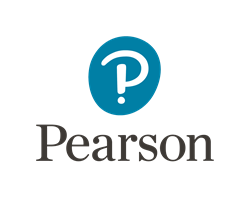 New York, NY (PRWEB) April 26, 2016
According to The Atlantic Media/Pearson Opportunity Poll, a strong majority of Americans believe they would get better and higher paying jobs if they obtained more skills. To help college and university students build those 21st century skills, Pearson today announced it is now able to offer colleges and universities mentor-led online courses from General Assembly (GA), the global education company specializing in the most in-demand skills.
GA's skills-focused courses in the areas of digital marketing, web development, user experience design, and data analytics are designed to increase learners' employability by enhancing student skills relevant to industries with high-paying, in-demand career opportunities. The curricula are created by subject matter experts with real-world experience along with insights from GA's network of employers.
General Assembly online offerings now available from Pearson include:

Data Analysis Circuit Course – Creates pathways to becoming a more proficient data analyzer. Data analysis skills enable learners to become stronger analytical operators which are applicable skills in areas such as product management, marketing, finance, and operations, thereby providing a mentor-guided path toward becoming a proficient data analyzer.
HTML, CSS, & Web Design Circuit Course – Creates pathways to becoming more proficient in basic coding and web design through learning web design skills, enabling learners to build and edit basic webpages.
Digital Marketing Circuit Course – Creates pathways to becoming more proficient in digital marketing practices. Acquiring digital marketing skills enable learners to analyze the vast amounts of data generated by digital marketing activities. Learners can then translate that analysis into digital marketing strategies and tactics.
User Experience Design Circuit Course – Creates pathways to becoming more proficient in the key fundamentals of UX design. Students will learn the decision-making skills required to captivate audiences and standout from the competition.
"Through our partnership with General Assembly, we are delivering on our commitment to help learners make measurable progress in their lives through high-quality learning that leads to better employment and career advancement opportunities," said Annabel Cellini, SVP, Strategy & Marketing, Pearson. "This partnership is part of our comprehensive portfolio of professional development and training course offerings designed to provide high-impact credentialing and employability solutions that prepare learners for successful, accelerated entry into the workforce."
A mentor, who is a practitioner in the field, will provide guidance and feedback for students over the 5-10 week long courses including weekly mentoring sessions to answer any questions. Delivered via social and mobile technologies already being used by students, courses can be completed online. Students will gain a deeper understanding of material, as well as understand how to apply newly learned skills and concepts through exercises, assignments and projects.
"We are extremely excited to partner with top learning providers to bring innovative programs to underserved markets," said Jason Pfaff, VP of Product Development, Delta Career Education Corporation. "Our partnership with Pearson to provide General Assembly's courses will help usher our students into competitive jobs of the 21st century."
Pearson's partnership with General Assembly is part of Pearson's broader initiative to increase access to high-quality courseware offerings focused on helping learners to develop the skills and competencies they need to succeed in-demand career fields. Pearson's comprehensive portfolio of alternative credentialing and employability solutions include partnering with institutions to provide labor market analysis, courseware offerings, and digital badging.
About Pearson
Pearson is the world's learning company, with 36,000 employees in more than 70 countries working to help people of all ages to make measurable progress in their lives through learning. For more information about Pearson, visit http://www.pearsoned.com.
About General Assembly
General Assembly (GA) is a global educational company on a mission to empower a global community to pursue work they love. Focusing on the most relevant and in-demand skills across data, design, business and technology, GA is confronting a skills gap through best-in-class instruction and providing access to opportunities. To learn more, visit https://generalassemb.ly/.
Media Contacts: Scott Overland, scott.overland(at)pearson9(dot)com, 202-909-4528
General Assembly, press(at)generalassemb(dot)ly