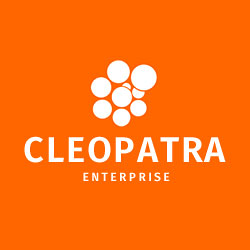 Cleopatra Enterprise is a unique value proposition in supporting the total cost management method
(PRWEB) April 27, 2016
As firms become more aware of the importance of cost management, the AACE Total Cost Management (TCM) Framework is rapidly gaining popularity. In response to increased interest in the TCM Framework, Eos Group is organizing a US roadshow with Cost Engineering, their Dutch business partner. Cost Engineering is the developer of Cleopatra Enterprise, software which supports TCM and provides a systematic approach to managing cost throughout the life cycle of products, projects, and enterprises in a wide range of industries.
A number of years ago, Cost Engineering and Eos Group developed a strategic partnership, resulting in a rapid expansion of their market position and a fast growing client list in the US. The goal of the roadshow is to promote greater adoption of TCM and illustrate how Cleopatra Enterprise supports it.
The timing of their roadshow couldn't be better. According to Nick Papadopoulos, CEO of Eos Group, "Cleopatra Enterprise is a unique value proposition in supporting the total cost management method, capable of changing the way in which companies approach project controls."
In light of the current economic situation, many companies are looking for innovative ways to stay ahead of the competition and remain profitable. Christiaan des Bouvrie, CEO of Cost Engineering, believes that Cleopatra Enterprise fits with that strategy. "We are committed to helping our clients improve their total cost management approach to gain the competitive advantage they're looking for."
The roadshow is slated for June 2016 and will pass through several major cities in Canada and the US. To learn more about TCM or Cleopatra Enterprise, request a meeting with Cost Engineering and Eos group.