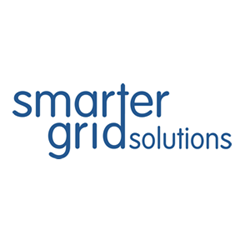 We aim to be recognised as experts in delivering planning tools and control systems
(PRWEB UK) 4 May 2016
Kent is an experienced technology sector specialist, having served as Chief Executive at Datapoint and before that as Chief Executive of Vistorm, following a long executive-level career with HP and Compaq.
"Jim is a very talented and respected figure," said Gerry Docherty. "His focus on growth and long-term value creation makes him the ideal Chief Executive for the next phase of our journey."
Smarter Grid Solutions provides innovative technology products to major utility companies, allowing them to manage electricity networks more effectively, incorporating renewable energy sources and creating so-called "smart grids". Their products are already used widely in the UK, and in recent times the company has extended its reach into North America, winning a number of sizeable contracts.
"We are in the process of scaling up our organisational structures in North America, through direct recruitment and by establishing partner networks. Jim's experience of building businesses will be invaluable," said Docherty.
For his part, Kent is enthused about the company's prospects. "We are already at the forefront of the revolutionary technologies required to support the new era of energy management. This is a global phenomenon, and we aim to be recognised as experts in delivering planning tools and control systems for smart grids all around the world."
About Smarter Grid Solutions
Smarter Grid Solutions delivers products and consultancy services that enable Distribution Network Operators (DNOs) and developers to integrate Distributed Energy Resources (DER). The company provides world-leading Active Network Management products, planning tools and a range of consultancy services, and is the only provider to uniquely combine real-time, autonomous and deterministic control into its Active Network Management solutions. Its products are transforming the utilisation and resilience of the grid, and managing connected customers at greatly reduced cost, without compromising safety and security. It supports customers worldwide from its offices in Glasgow, London and New York.