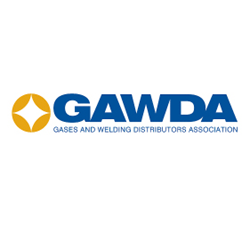 Quality Tools That Go To Work With You®
(PRWEB) April 27, 2016
Uniweld Products, Inc. participated in the recent GAWDA Spring Management Conference in Savannah, GA, as an associate member vendor of the organization. Uniweld Products is a long term associate member of GAWDA which is an organization of welding and compressed gas distributors located in the US and the Caribbean. Ray Blew, Vice President, Tom McCormack, Regional Sales Manager and Joan McCormack, associate, represented the company in the 3 day event.
The meeting had over 691 attendees comprised of members, associate members (vendors) and guests. The docket was full of breakfast workshops, general meetings, speaker programs, a contact booth program and included a Women in Gases and Welding event which included Marjorie Young who spoke about PR: "Strategies to boost professional reputation".
The Uniweld contact booth was on the main entrance aisle and gave excellent exposure for our top of the line Made-In-USA product display. The traffic was heavy, the event was a huge success and Uniweld made a marketplace impact. Uniweld featured heavy duty oxyacetylene outfit- Roughneck OPH1-780A, along with one-stage heavy duty regulator RV8010 for heavy duty cutting, welding, brazing and heating demands.
The Spring Management Meeting of GAWDA is the annual event for management to meet with each other and the vendors. This is a semi-annual national meeting for the organization, which is a once a year meeting for owners, management and vendors. The importance of these meeting is to keep or create a direct line of communication in the B2B world. Relationships between companies are essential to keep businesses in front of each other.
This general workshop event included a President's Welcome Reception and a Golf Tournament at the Westin Golf Course.
The convention speakers for the event are well esteemed in the business world:
1) Tom DeCarlo, the Chairman of Industrial Distribution and Professional Marketing of the University of Alabama at Birmingham. Tom is a returning presenter and his main job is education in streaming talent to the industrial trades market.
2) Dirk Beveridge, a leading advocate of change and innovation throughout wholesale distribution.: "How successful businesses lead change in disruptive times"
3) Steven Wiley, founder of Lincoln Leadership Institute at Gettysburg. Steve addressed his program on leadership and how to engage the disengaged.