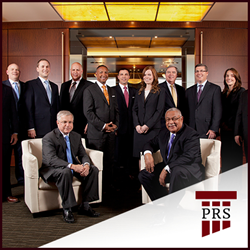 (PRWEB) April 26, 2016
Power Rogers & Smith, P.C. is proud to announce that Leading Lawyers recognized eight of our attorneys in its 2016 magazine.
Attorney Joseph A. Power Jr. was honored with the following recognitions: #1 personal injury plaintiff's attorney, #1 consumer lawyer, and #2 overall leading lawyer in all areas of practice.
Attorney Todd A. Smith was awarded the title of #7 personal injury plaintiff's attorney and #7 consumer lawyer.
Larry Rogers Sr., Thomas Siracusa, Larry Rogers Jr., Devon Bruce, and Joseph Balesteri were all named to the list of top 100 lawyers, and Thomas Power was named as a leading lawyer in the area of general personal injury.
Leading Lawyers is a division of the Law Bulletin Publishing Company, founded in 1854. It is widely considered as one of the most trusted resources for finding reputable, experienced lawyers. The Leading Lawyers lists are a product of peer review, and attorneys cannot nominate themselves or anyone else at their own law firm.
Together with Advisory Board approval, the survey nominations comprise the final list of top lawyers who are eligible for final listing and membership in Leading Lawyers. Congratulations to each of the attorneys who received this year's Leading Lawyers honor.
For more information about Power Rogers & Smith, P.C. or its attorneys, visit http://www.prslaw.com/ or call (312) 313-0202.