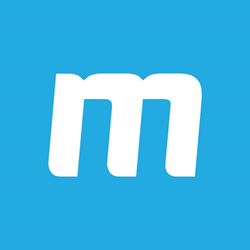 It's important to us that we support the emerging artist community.
Dallas, Texas (PRWEB) April 27, 2016
Muzooka, a digital platform that connects artists with live performance and radio opportunities, announced today the launch of the first free 500+ weighted and unweighted college radio charts http://collegecharts.muzooka.com/.
The Muzooka College Radio Charts were created in response to a growing need for an accessible chart devoted to non-commercial and college radio stations. Muzooka's charts offer visitors access to the most comprehensive list of college radio airplay free of charge.
"We know how hard it can be for new artists to reach their goals. Making it on to any chart is a huge step toward getting discovered," explains Muzooka Founder Shawn Wilson. "It's important to us that we support the emerging artist community."
Unlike most college radio charts, Muzooka offers both weighted and unweighted charts. With weighted charts, every station that submits holds a specific weight on the charts assigning increased value to larger stations over smaller ones, while unweighted charts consider all stations equal.
College stations wishing to participate should send their station's Top 30 chart by email to collegecharts(at)muzooka(dot)com. Submissions are accepted every Tuesday afternoon by 4:00 p.m. and the service is free for both stations and artists.
About Muzooka
Muzooka is a digital platform connecting artists with live performance and radio opportunities. Artists looking for opportunities can create an artist page similar to an electronic press kit and electronically submit to opportunities. Industry professionals interested in booking artists can create and manage opportunities for artists to submit to. In recent months, Muzooka has streamlined its features for professionals to receive content and quickly sort through submissions, adding new management tools including custom sort columns and flags. Industry professionals are encouraged to use Muzooka's embed feature, an embeddable widget that allows industry partners to drive artists to their site, while retaining the Muzooka experience. Everyone can participate via the web and Muzooka apps on iOS and Android, available on iTunes and Google Play. For more information, visit http://www.muzooka.com.
Media Contact:
Samantha Watkins
sam(at)muzooka(dot)com