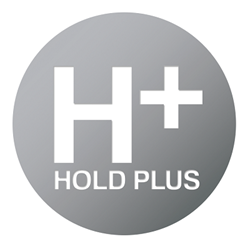 Franklin, TN (PRWEB) April 27, 2016
Americans spent more than $1 trillion in mobile "click-to-call" commerce in 2015, according to recent study by Marchex.
Advisory firm BIA/Kelsey estimates there will be 93 billion consumer-to-business phone calls from smartphones in 2016. This number is expected to grow to a whopping 162 billion by 2019, more than double the number calls received as recently as 2014.
These are eye-popping numbers. What's even more startling is that 20% of these calls from mobile phones are dropped, according to the Marchex report.
Calls get dropped for a number of reasons, but statistics say that 34% of callers who hang up while on hold never call back.
Dropped calls are a significant issue for businesses trying to capture a piece of that trillion dollar pie. HOLD PLUS offers a proven solution to help turn today's "click-to-call" market into a revenue boost.
Data shows that creative, professional sounding on hold messages, like those produced by Premier Companies' HOLD PLUS service, help businesses retain customers holding on the line.
Callers will only wait an average of 55 seconds on hold time before they hang up annoyed, the Small Business Chronicle reports. However, callers will stay on the line up to 25% longer when provided with messages on hold versus "dead air" or "background music."
Tom Donaldson of Delphi Glass Corp told Premier Companies, "Our HOLD PLUS messages have virtually eliminated customers hanging up while on hold."
Not only will on hold messages increase caller retention, they will increase revenue by marketing additional products and services.
As detailed on Premier Companies' blog post, "10 Ways to Use On Hold Messages to Drive Revenue" on hold messages provide a unique opportunity to up-sell and cross-sell to a captive audience.
"I believe HOLD PLUS provides the very best return for advertising dollars I spend," says Mary Ellen Sheets, Founder of Two Men and a Truck moving company.
Since 1984 Premier Companies' HOLD PLUS Message On Hold production team has grown to be a leader in crafting on hold messages for businesses in every state and many other countries.
Using proven marketing principles, creative custom script building, top-notch voice talent, and a little bit of humor, HOLD PLUS has educated, entertained, and up-sold countless callers waiting on hold.
In addition to message on hold marketing, Premier Companies offers advertising jingles, audio logos, custom character voices, and custom audio for real estate virtual tours.
For more information, visit http://www.premiercompanies.com.