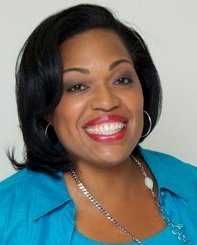 Too many moms are putting their lives on hold because they don't have mom strategy. Mothers love my turnkey systems because I show them how to deal with their "real" momma drama.
Baltimore, Maryland (PRWEB) April 26, 2016
Mia Redrick, The Mom Strategist - the World's #1 Mom Expert will kick-off the Zone In Life and Business Coaching tour for mothers in Los Angeles, California on May 5th and Friday the 6th at the Westin Los Angeles Airport. Mia is a popular coach, and is known for her turnkey strategies and systems that support mothers with thriving with self, family, purpose and marriage solutions. She is the host of the sold-out Time for Mom-Me Retreats in Maryland, Trinidad & Tobago, Bermuda, Bahamas and Mexico for the last seven years. Mia is a Life and Business Mentor for Mothers. TV personality and Lifestyle Brand and one of the most influential and sought after mentors in the world who provides strategy which gives moms a proven roadmap to follow to improve work life flow. She has just announced LA as her first stop for her live and in-person "Zone In" road tour as the kick-off location.
"I believe that mothers are better moms when they live their dreams. Our children and spouse benefit directly from our personal growth, fulfillment, success and happiness. I teach mothers how to design a blueprint that allows them to build a solid life and business with their passion and gifts while honoring the "me" in mommy without interrupting life at home. Too many moms are putting their lives on hold because they don't have mom strategy," says Mia Redrick. "Mothers love my systems because I show them how to deal with their "real" momma drama. This Mother's Day I want to give moms a gift that keeps on giving."
At Zone In, Mothers will learn what it takes to design their own meaningful, mission-driven purpose, to live their passion and earn the income they deserve. In these three hour sessions with Mia, attendees will:

Gain greater clarity about their life purpose and the steps they need to take to act on it
Get specific answers on how to monetize their passion
Understand how to build a brand from scratch
How to leverage what they know to earn six figures doing what they love
How to build systems for their life and business
To register for this experience visit Here. Space is limited. Tuition is only $397.00. (Registration includes a 3 Hour Zone In Laser Coaching Experience, 30 Minute One-to-One Call with Mia, Bonus Access to the course: How to Earn Six Figures Leveraging What You Know and Networking.) Other Zone In Tour locations include: Maryland, Atlanta, New York and Chicago.
About Mia Redrick:
Mia Redrick, The Mom Strategist™ mentor, entrepreneur, life-style brand and a best-selling author of Time for Mom-Me:5 Essential Strategies for A Mother's Self-Care and Time for Mom-Me: 365 Daily Strategies for a Mother's Self-Care empowers moms to live fully. Mia's goal is to educate, empower and encourage mothers to create sustainable and profitable businesses and lives with systems. She "teaches women strategies on how they can build businesses online and with digital content as well as traditional business education. (Her) strategies have supported millions on national television, and (she has) personally worked one to one with thousands of moms to support their success." Yes she makes house visits.
Formerly a segment host for the Emmy nominated show America Now, Mia is an expert that teaches "How To" strategize the demands of motherhood and still "rock your life". Additionally, she joined Emmy award winning The New Ricki Lake show to teach America how any family in crisis can apply her strategies to rescue their family and marriage from overwhelm. Mia is a frequent expert of WMAR-2 news for parenting advice. Mia's goal is to support millions of moms to live fully.
Mia's advice is frequently featured on The Huffington Post, Dr. Oz's Sharecare, Dr. Laura just to name a few. Her advice has been featured in Essence, Self and Women's World magazine. She is the premier thought leader, change agent and sought after speaker, who is shifting, influencing the conversation and relevancy about "happiness in motherhood". Mia believes that when a mother is happy she adds value to her family, community and her life.
She has been heard on National Public Radio and on Sky Radio reaching both Delta and American Airline reaching millions.
Redrick is a triathlete and the founder of the Iron Moms Triathlon Team. She resides in Baltimore, MD with her husband, three children and her lovable Shih Tzu dog, Mick Ray. To learn more about Mia visit http://www.miaredrick.com and grab some great gifts.