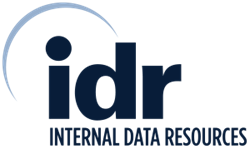 Jeff is perfect for us and we are perfect for him. With our shared values and his tactical expertise, we will become legendary.
Atlanta, GA (PRWEB) April 28, 2016
IDR, Inc. announced Jeff Holmes has been named Chief Operations Officer, a newly appointed role for the organization. As COO, Holmes will assume responsibility for day-to-day operatio8ns; taking the company's growth plan and incorporating actionable plans for the organization to exceed its goals. His vision aligns with Founder and CEO, Eric French, who he will report directly to.
"We needed an operational genius who could take our bold vision of becoming an industry leader and turn it into a scalable and repeatable play book. Jeff is perfect for us and we are perfect for him. With our shared values and his tactical expertise, we will become legendary," said French.
The staffing and recruiting industry is familiar territory to Holmes. He has spent well over a decade analyzing and building best-in-class talent acquisition strategies for some of the world's top companies, across multiple industries.
Prior to this appointment, Holmes had spent just over 10 years with Allegis Group. The past 6 years had been specifically focused leading MSP operations at Allegis Global Solutions; where his responsibilities included managing a book of business that oversaw $200M in outsourced staffing budgets for clients in the hospitality, scientific, healthcare, and manufacturing industries. Holmes provided consultation and guidance to these clients on labor market trends, analyses, and best-in-class processes to help them maximize their staffing budgets, and ensure they were engaging talent in the most effective ways for their business. Prior to his time at AGS, Holmes led all talent acquisition efforts for MarketSource, an Allegis Group Company, managing all internal, and external focused recruiting teams.
"Companies are tired of staffing vendors who only worry about their bottom line. Our industry, and our clients are moving away from the mindset that they will accept mediocrity in how staffing firms provide talent. Talent consulting is the only way we will succeed this ever changing market. Our clients seek a partner to help them navigate this landscape and show them how to attract and retain talent. IDR has always had the vision to make a difference in the industry; I was brought on to help guide that vision," said Holmes.
About IDR, Inc.
IDR, Inc. has been providing companies with high-quality IT talent since 1998. Founded and headquartered in Atlanta, GA, IDR has grown organically and now also serves the Nashville and Dallas markets. Supporting their clients, growing their candidate's careers and providing their employees with a rewarding and fun work environment are all key objectives in reaching their ultimate goal: To be the BEST IT staffing company the world has ever seen. IDR is a proud winner of the Inavero Best of Staffing® Award in Client and Talent satisfaction for a third consecutive year. Over 12,000 staffing firms in the U.S. are eligible for this award, but fewer than 2% receive one.
For more information on IDR, visit http://www.idr-inc.com or call 770.671.0040.