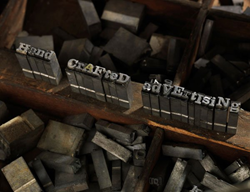 Finding a way to maintain the balance between staying profitable and creating great art is do-able. Echo-Studios is proof of that.
Pasadena, Calif. (PRWEB) April 27, 2016
Echo-Studios, a new digital media production facility in Pasadena, Calif., today announced its late April launch and its intent to give clients unlimited rights to custom photography and video and animation footage. The new studio is a division of full-service advertising and branding agency Echo-Factory, and does in-house and on-location shoots for marketing campaigns and catalogs.
Echo CEO Mike Schaffer said of the launch and unlimited-rights approach, "Really, it's about being adaptable—not letting an old-school business model hold us back. If you think about it, print ads dominated the advertising world in the 20th century, and use rights were mostly restricted to a specific outlet or location. So it made sense to collect fees for each image licensed for a single use. But then came the Internet. Now, media is displayed through almost countless channels, across international borders. Chasing our best work all over the Internet would be so time consuming, it would defeat its own purpose."
Schaffer said channeling the energy the company would have used to enforce copyright boundaries on high quality creative work instead has paid off. "We've been producing digital media through Echo-Factory for years, and we've always embraced the unlimited-rights policy. Launching Echo-Studios alongside the agency is hard evidence of this new model's success. We're able to go bigger because giving our clients unlimited usage rights is working out really well and has resulted in long-term relationships," he said.
The new Echo-Studios website, which features a studio history section, was part of the launch. According to the site, the agency has completed 3,265 photo shoots over a 14-year period and has never charged a licensing fee for any of the images or videos produced therein. The site also lists some past and current clients, including Audi, Maglite, Goodwill Industries, General Electric (GE), Wells Fargo Bank and the BBC's Top Gear Sunglasses franchise.
Echo has created award-winning product and lifestyle photos, videos and animation for those and other brands, many of which are on retained marketing contracts. "Any of our digital media clients who outgrow our studio resources have access to a full-service advertising agency in the next room," Echo's Chief Creative Officer Dea Goldsmith said. "We're excited about this launch for many reasons. Obviously, it enhances the services we can offer to clients, but it's also incredibly rewarding to prove to ourselves that we can adapt to this constantly evolving industry. Finding a way to maintain the balance between staying profitable and creating great art is do-able. Echo-Studios is proof of that."
About Echo-Factory: Located in Pasadena, Calif., Echo-Factory is a creative-based advertising agency that also houses Echo-Studios, a digital media studio. The agency services startups, mid-level businesses and national brands with strategy, R&D, concepting, design and implementation. The company, recognized for its custom photography and graphic design, is also known for its Internet marketing services, including website development, SEO content creation and social media management. Echo-Factory's diverse client portfolio ranges from clean-tech to action sports, fashion, and heavy-industrial.