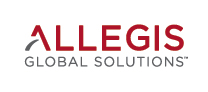 "When I hear clients talk about Allegis Global Solutions, technology innovation and service excellence are always mentioned." - Joseph Musacchio, CEO of PeopleTicker
Hanover, Maryland (PRWEB) April 27, 2016
Allegis Global Solutions (AGS), a leading provider of global Recruitment Process Outsourcing (RPO) and Managed Services Programs (MSP), announced today a partnership with PeopleTicker to assist with labor rate and salary benchmarking.
As part of a larger workforce intelligence program, developed and managed by AGS, this relationship with PeopleTicker will provide AGS's clients with the most cost effective solutions for their talent needs.
"Allegis Global Solutions has always been a thought leader in recruiting, staffing, and talent management", says John Sculley, Chairman, PeopleTicker, former CEO of Apple and Pepsi-Cola. "By making PeopleTicker's breakthrough technology an integral part of their solution offering to clients, they are strongly positioning their clients for the next phase of growth in the gig economy", added Sculley. 
PeopleTicker eliminates the need for compensation analysis teams to research historical spend data, competitive job postings, government data and many other sources.
"When I hear clients talk about Allegis Global Solutions, technology innovation and service excellence are always mentioned. We are honored to be chosen by AGS to help them answer the "how much" question for their customers global talent needs", said Joseph Musacchio, CEO of PeopleTicker.
As AGS continues to develop and innovate their workforce intelligence program, built on 30 years of industry staffing experience, PeopleTicker's neutral data can provide additional views of the global market.
"We look forward to our partnership with PeopleTicker and the access to the rich labor rate and salary information, spanning around the globe. The service will allow us to better serve our global clients and assist them in making data-driven business decisions, allowing them to grow", said Chad Lane, President of Allegis Global Solutions.
---
About Allegis Global Solutions
Allegis Global Solutions, a subsidiary of Allegis Group, transforms how businesses acquire talent, with a culture that is passionate about great talent, delivering innovative, client-focused solutions in markets across the globe.
About PeopleTicker
PeopleTicker, is the global standard for neutral market rate compensation data. Strengthened by over 15 years of wage research, our data management and analytics are unmatched in the industry today. Procurement, HR, and SOW Project leaders using PeopleTicker are empowered with knowledge to take control of negotiations and effectively manage their labor spend.
---
For more information, contact:
Adam Streets
Head of Global Marketing, Allegis Global Solutions
Tel: (410) 694 5057
astreets(at)allegisglobalsolutions(dot)com
Ron Hetrick
Director, Labor Market Analytics, Allegis Global Solutions
Tel: (904) 527-5562
rhetrick(at)allegisglobalsolutions(dot)com
Joseph Donnelly
Senior Vice President, PeopleTicker
732-616-9010
jdonnelly(at)peopleticker(dot)com
Michael Zimmer
Chief Procurement Officer, PeopleTicker
(561) 278-8383
mzimmer(at)peopleticker(dot)com