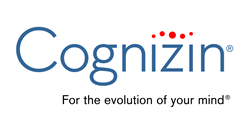 New York, NY (PRWEB) April 28, 2016
Cognizin® Citicoline is one of three finalists for NutraIngredients Ingredient of the Year at VitaFoods 2016.
Nominated in the Healthy Ageing category, Cognizin® is being considered for this prestigious honor due to its scientific merit, efficacy, innovation, and safety. The Healthy Ageing division can include everything from antioxidants, lipids, proteins, and botanicals. NutraIngredients will choose a winner that is best at "winning over formulators with an ingredient that can differentiate healthy ageing products typically aimed at ever-so-demanding Baby Boomers."
The 2016 NutraIngredients Awards will take place on Wednesday, May 11, at the Starling Hotel in Geneva, Switzerland.
This is not the first time Cognizin® has been recognized. In 2011, the ingredient was honored by Frost & Sullivan with the Product Differentiation Excellence award in the cognitive health ingredients category. Cognizin® also won the NutrAward for best innovative ingredient at Nutracon 2004.
Cognizin® Citicoline can be found in several products available in Europe. Agave Farmaceutici produces Assonal™ with Cognizin®, a supplement meant to support conduction of nerves and protect neurons from free radicals. Bionops Laboratory offers Biomacula with Cognizin®, a daily supplement that supports eye health. FB Health offers Vivifast® with Cognizin® for optimal cognitive health.
For more information about the Cognizin® Citicoline nomination, http://www.nutraingredients-awards.com/award-categories/finalists/.
Citicoline is a compound that promotes the production of phosphatidylcholine (phospholipids), important for brain function. Phospholipids make up approximately 30% of brain tissue, aid neural communication and provide essential protection for neurons. Clinical research has shown that citicoline has multiple applications and is able to improve various aspects of the brain's physiological activity.*
Cognizin® Citicoline is a branded form of citicoline, an essential substance for brain health. Citicoline works to enhance communication between neurons, maintain normal levels of acetylcholine, protect neural structures, and enhance health brain activity and energy.*
About Cognizin
Cognizin® Citicoline, manufactured by Kyowa Hakko Bio Co., Ltd., is a clinically studied and patented form of Citicoline, a natural substance found in every cell of the body and especially vital to brain health.* Citicoline is a potent brain-health nutrient. A proprietary form of citicoline, Cognizin® has been clinically studied to support mental energy, focus, attention and recall. Cognizin is manufactured through a patented fermentation process to yield high quality and high purity. Cognizin is also highly stable, GRAS, ultra-pure and allergen-free. For more information on Cognizin, visit http://www.cognizin.com
*These statements have not been evaluated by the Food and Drug Administration. This product is not intended to diagnose, treat, cure, or prevent any disease.
About Kyowa Hakko Europe
Kyowa Hakko Europe and Kyowa Hakko Bio Italia are the Central-North and South European sales office for Kyowa Hakko Bio Co., Ltd., an international health ingredients manufacturer and world leader in the development, manufacturing and marketing of pharmaceuticals, nutraceuticals and food products. For more information, visit Kyowa Hakko Europe GmbH at http://www.kyowa.eu or email at bio-chemicals(at)kyowa(dot)de