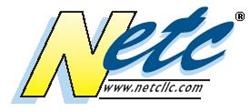 "The mutually beneficial agreement is a 'natural fit' for growing Netc's label business"
Trumbull, CT (PRWEB) May 04, 2016
Netc, a leading provider of barcode and RFID labels has acquired the assets of Dataware Labels from Art Style Printing, Inc. The Dataware acquisition enables Netc to continue to grow its label business, customer base and market share.
Netc Label System software combined with Netc Blank Label Stock provides customers with the ability to print and label tape media on site and on an as needed basis. Many of the leading tape and tape library manufacturers and tape media distributors use the Netc Label System to provide their clients with a value-added custom labeled tape product.
Netc offers clients custom tape media labels and labeled tape via the Label Architect website. Customers may design custom media labels and combine them with the LTO Tape media of choice for a fast, one-stop venue for their data tape requirements.
Over the last few years Netc has developed and honed its expertise in RFID and barcode asset management solutions.Embrace RF is the latest iteration of our RFID and barcode asset management solution.
Netc has developed a unique, efficient and effective RFID tape relabeling methodology that we have successfully deployed at major financial institutions. We are currently developing system solutions using both RFID and Bluetooth Low Energy technology.
As the data storage and tape storage industries continue to evolve, Netc will continue to adjust and target product offerings to meet the requirements of our customers and the marketplace.
About Netc – Netc is a leading global provider of storage solutions including Netc Label System Software, Netc LTO Labels, Netc eXpress Tape Cartridges and Netc Embrace RF.