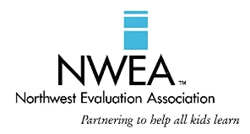 Washington, DC (PRWEB) April 27, 2016
As the passage of the Every Student Succeeds Act (ESSA) offers states and districts new flexibility around accountability and assessment requirements, a new Gallup report commissioned by the not-for-profit Northwest Evaluation Association (NWEA) reveals perspectives of educators, parents and students on critical issues around assessment.
The new report—Make Assessment Work for All Students: Multiple Measures Matter—includes findings from a survey of more than 4,200 students, parents, teachers, principals and superintendents. Topics surveyed include: time spent on assessment, use of data, ESSA and more. The study is a follow-up to NWEA's 2014 (Make Assessment Matter: Students and Educators Want Tests that Support Learning) and 2012 (For Every Child, Multiple Measures) surveys on assessment.
WHAT:
Make Assessment Work for All Students: Multiple Measures Matter
WHEN:
Thursday, May 5, 2016
9:00 am to 11:00 am
WHERE:
The Gallup Building
901 F Street NW
Washington, D.C., 20004
(Please note that the entrance to The Gallup Building is on Ninth Street NW)
WHO:
-- Brandon Busteed, Gallup Executive Director of Education & Workforce Development
-- Matt Chapman, NWEA Chief Executive Officer
-- Kelly Goodrich, NWEA Vice President of Policy and Advocacy
-- Dr. Dallas Dance, Superintendent, Baltimore County Public Schools
-- E. Grace Chesney, Chief Accountability Officer, Howard County Public Schools, MD
-- Jared Wastler, Principal, Dover Area High School, Dover, PA
-- Ashley Walton, Teacher, Brightwood Campus, Center City Public Charter Schools, Washington, DC
-- Alejandra Villamares, High School Student, Wilmington, DE
Registration and a light breakfast begins at 9:00 a.m. and will be followed at 9:30 a.m. by a presentation of study findings, a panel discussion with leading educators, administrators and a student and a Q&A session for attendees and members of the media. For more information on the study or program participants, please contact: Julie Newport (857-272-2383) or newport(at)collaborativecommunications(dot)com.
About NWEA
Northwest Evaluation Association™ (NWEA™) is a global not-for-profit educational services organization. More than 7,600 partners in U.S. schools, school districts, education agencies, and international schools trust NWEA to offer pre-kindergarten through grade 12 assessments that accurately measure student growth and mastery, professional development that fosters educators' ability to accelerate student learning, and research that supports assessment validity and data interpretation. To better inform instruction and maximize every learner's academic growth, educators currently use NWEA assessments with nearly eight million students. Learn more at nwea.org.
About Gallup
Gallup delivers forward-thinking research, analytics and advice to help leaders solve their most pressing problems. Combining more than 75 years of experience with its global reach, Gallup knows more about the attitudes and behaviors of the world's constituents, employees and customers than any other organization. Gallup consultants help private- and public-sector organizations boost organic growth through measurement tools, strategic advice and education. Gallup's 2,000 professionals deliver services to client organizations through the Web and in nearly 40 offices around the world.
###