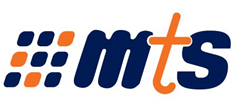 RA'ANANA, Israel / River Edge, NJ, USA (PRWEB) April 29, 2016
MTS - Mer Telemanagement Solutions Ltd. (NASDAQ Capital Market: MTSL), a global provider of Telecommunications Expense Management (TEM), Enterprise Mobility Management (EMM) and video advertising solutions, announced that its TEM Suite V10 has successfully achieved Cisco compatibility certification with Cisco Unified Communications Manager v11.0. The Internet of Everything (IoE) continues to bring together people, processes, data and things to enhance the relevancy of network connections. As a member of the Cisco® Solution Partner Program, MTS is able to quickly create and deploy solutions to enhance the capabilities, performance and management of networks to capture value in the IoE.
MTS's TEM Suite Unified Communications Management solution for Cisco enables organizations to gain visibility and control of their Cisco usage, assets, services and costs. With the MTS TEM Suite solution, Cisco customers can benefit from increased operational efficiency and effectiveness, significant communications cost reduction, business cost alignment and 360-degree visibility into their global unified communications environment.
"Organizations can leverage both Cisco and MTS to seamlessly manage their entire fixed and mobile unified communications lifecycle," said Roei Soudai, MTS's Product Management Director. "TEM Suite provides executives with the dashboards, reports and alerts they need to measure their unified communications success and to maximize their Cisco investment."
The Cisco Solution Partner Program, part of the Cisco Partner Ecosystem, unites Cisco with third-party independent hardware and software vendors to deliver integrated solutions to joint customers. As a Solution Partner, MTS offers a complementary product offering and has started to collaborate with Cisco to meet the needs of joint customers*. For more information on MTS, go to: https://marketplace.cisco.com/catalog/companies/mts.
About MTS
Mer Telemanagement Solutions Ltd. (MTS) provides video advertising solutions for online and mobile platforms and TEM and Billing solutions and services.
MTS's Vexigo (http://www.vexigo.com) subsidiary creates highly sophisticated video advertising solutions for online and mobile platforms, and leverages them to offer advertising optimization services to advertisers and website owners.
MTS's Telecommunications business provides innovative products and services for enterprises in the areas of telecom expense management (TEM), enterprise mobility management (EMM), mobile virtual network operators/enablers (MVNO/MVNE) and IOT/M2M enablement for mobile service providers.
Headquartered in Israel, MTS markets its solutions through wholly-owned subsidiaries in Israel, the U.S and Hong Kong, as well as through distribution channels. For more information, please visit the MTS web site: http://www.mtsint.com.
Forward Looking Statements
Certain matters discussed in this news release are forward-looking statements that involve a number of risks and uncertainties including, but not limited to, risks in product development plans and schedules, rapid technological change, changes and delays in product approval and introduction, customer acceptance of new products, the impact of competitive products and pricing, market acceptance, the lengthy sales cycle, proprietary rights of the Company and its competitors, risk of operations in Israel, government regulations, dependence on third parties to manufacture products, general economic conditions and other risk factors detailed in the Company's filings with the United States Securities and Exchange Commission.
*Compatibility certification via Interoperability Verification Testing and Cisco Validated Design is designed to simulate typical customer configurations and does not replace the need for on-site testing and interoperability validation in conjunction with actual implementation.
Company Contacts:
MTS Contact:
John Venditti
Vice President, Marketing
(800) 745-8725
john.venditti(at)mtsint(dot)com