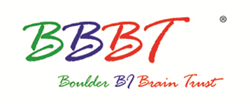 We are excited to be presenting again to this thoughtful organization, which continues to drive innovation forward in the BI, analytics and data community. Stephanie McReynolds, Vice President of Marketing at Alation
Boulder, Colorado (PRWEB) April 27, 2016
On Friday, April 29, 2016, BBBT members will be briefed by Alation's CEO, Satyen Sangani, and vice president of marketing, Stephanie McReynolds, who will provide an update on key technologies that define the modern data catalog, new techniques like data curation that increase business user engagement with data cataloging, and how the organizational process of adopting a modern data catalog can raise the bar on data literacy in an organization.
The goal of self-service analytics - to give employees a one-stop shop for data knowledge - requires not only making access to data easy but also requires organizational control over data consistency, accuracy and the appropriate application of data.
"It seems that we hear a great deal about self-service analytics. Nice idea, but without a solid understanding of the data about to be analyzed, self-service can run amuck," said BBBT Founder Claudia Imhoff. "This 'understanding' must include a level of data mastery such as that provided by Alation. Armed with this, business users are far more likely to derive the highest value from their analytical environments."
"The BBBT gathers one of the most forward-thinking groups of innovators, influencers and experts in big data in one place," said Stephanie McReynolds. "We are excited to be presenting again to this thoughtful organization, which continues to drive innovation forward in the BI, analytics and data community."
A podcast summarizing the presentation will be available at the BBBT podcasts page, and a video and trailer of the presentation will be available at the BBBT videos page.
About BBBT
The Boulder Business Intelligence Brain Trust has served the BI industry since 2006. It is a consortium of over 190 industry analysts, experts, and practitioners from around the world. BBBT hosts BI industry vendors who provide extended, interactive briefings, streamed live as webinars exclusively to BBBT members. It's a reciprocal arrangement, the members receive the latest information on current and planned BI tools and technologies, and the vendors get valuable feedback on their offerings, marketing, and messaging.
About Alation
Alation is the first data catalog built for collaboration. With Alation, analysts are empowered to search, query and collaborate on their data to achieve faster, more accurate insights. Alation automatically captures the rich context of enterprise data, including what the data describes, who has used it, and the fit between the data and different types of analysis. Alation's catalog is generated and updated using machine learning and improved through human collaboration between analysts, stewards, experts and business users. Alation is funded by Andreessen Horowitz, Bloomberg Beta, Costanoa Venture Capital, Data Collective and General Catalyst Partners. Customers include eBay, Square, Safeway, and some of the world's largest finance and retail firms. For more information, visit alation.com.