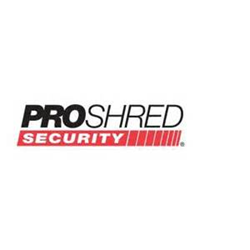 Dallas, Texas (PRWEB) April 29, 2016
For their customers in Dallas - Fort Worth, PROSHRED is pleased to announce they now offer hard drive shredding in addition to their regular business and residential shredding services. Hard drive shredding offers an additional layer of security for businesses and residents that are concerned with protecting their private data to the highest degree possible. PROSHRED has a long track record of providing trusted shredding services to Dallas Fort-Worth and surrounding areas, and its customers will greatly benefit from having access to the new hard drive shredding options, available both on-site and at select drop off locations across the service area.
The new hard drive shredding service now offered by PROSHRED will come as a welcome addition to the array of long-term offering the company has become known for in Dallas - Fort Worth. The type of shredding services offered by PROSHRED Dallas - Fort Worth are tailored to fit both business and residential needs, and include on-site bulk document shredding, electronic media destruction and the aforementioned newly-added hard drive destruction service. Customers concerned about the security of their documents and hard drives will be interested in the added safety that on-site shredding provides.
PROSHRED Dallas - Fort Worth is locally owned and operated, but part of the nationwide PROSHRED network. PROSHRED is dedicated to providing secure, convenient and affordable shredding services to its residential and business customers across the country.
To learn more about the services offered by PROSHRED Dallas - Fort Worth, including extended details about the recently added hard drive shredding service, visit their website or contact a representative.