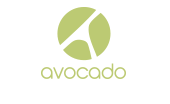 Los Angeles, California (PRWEB) April 28, 2016
Venice, California-based Avocado Activewear launches their "Dusty Spring" collection in time for Spring and Summer 2016. This newest collection is comprised of sporty crop tops, dresses and jumpsuits in soft shades of charcoal, blue, pink and black. Price points range from $24.00 to $42.00. Each piece seamlessly reflects the brand ethos of "Goodness from the Inside Out" – in that they focus on different aspects of modern women's lives. The "Actve" wear consists of fashion forward pieces for fitness and sports enthusiasts; "Lifestyle" promotes the healthy, wholesome spirit of Southern California; and "Basics" covers essentials that mix and match easily with any woman's existing wardrobe.
Following years of extensive research and development, Avocado utilizes the very latest in eco-friendly fabrications for wicking and quick dry capabilities. For the best fits and durability, the precise blends of Creora spandex/lycra were tested for maximum four-way stretch and pull. The line also features the finest micromodals and supima cottons for superior softness and comfort. All AVOCADO merchandise will be available for secure national and international online shopping at http://www.shopavocado.com. The collection is also available at its flagship store at 1348 Abbott Kinney Blvd, Venice Beach, CA.
The brand recently opened up this first boutique to showcase its affordable apparel and accessories. Open 7 days a week, the 1,308-square-foot bungalow is a must-go shopping destination as well as a traveler's paradise, inspiring women everywhere to reach their full athletic prowess. The boutique is adorned with a beautiful back patio where guests can enjoy a leisurely experience while shopping.
ABOUT AVOCADO
Originally conceived in 2013 and launching in 2016 - Avocado is the exciting new athleisure collection made in downtown LA that delivers the fashion, fit, functionality and affordability modern women need for their busy, healthy and wholesome lifestyles. The brand delivers vibrant designs manufactured with the highest standards of quality and using eco-friendly materials. Designed for superior comfort and functionality, each piece enhances style and performance while seamlessly becoming an essential component in anyone's fashion choices. The Avocado collection delivers the unbridled enthusiasm and optimism of its Southern California home to inspire women everywhere to discover their highest potentials.