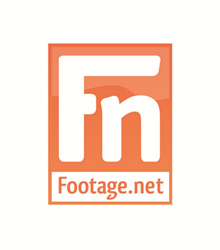 We are thrilled to present this extraordinary collection through the Footage.net platform.
(PRWEB) April 28, 2016
Footage.net, the stock, archival and news footage search engine, announced today that preview clips from Science Photo Library (SPL) are available for viewing through Footage.net's stock footage search and screening platform.
"Science Photo Library is a great collection and adds a new depth to our platform in the area of science footage," said David Seevers, Footage.net CMO. "We're very excited about the new partnership to further expose SPL's world-class footage collection to the global production community."
Science Photo Library (SPL) offers a compelling motion collection and features the best scientific footage from around the globe. It covers all aspects of science, technology and the natural world. SPL provides creative professionals with striking specialist imagery and footage, unrivalled in quality, accuracy and depth of information.
"SPL is delighted to make our fascinating science footage available to the network of creative professionals. Our intriguing and difficult to source content is acquired from a global network of specialists contributors, including professional videographers and world renowned scientific institutions. We are thrilled to present this extraordinary collection through the Footage.net platform", says Simon Stone Science Photo Library's Sales Director.
SPL works alongside leading science and medical experts who capture the exceptional and deliver science in any format. This extraordinary motion collection offers a wide range of high quality specialist video clips available in high definition with a significant collection of stunning ultra-high definition footage.
About Footage.net
Footage.net is dedicated to connecting footage customers with footage providers. We make it easy for creative professionals to search the world's top archives from a single site, and for footage providers to present their content to active footage customers. Now equipped with enhanced ecommerce tools, Footage.net's newly redesigned site provides a seamless pathway from footage search to footage sale. With 4.5 million online screening clips and over ten million detailed text records, Footage.net offers footage customers the tools they need to discover and obtain motion content quickly and easily. Our Global Search partners include some of the best-known companies in the stock footage industry, including AP Archive, Getty Images, ITN Source, FootageBank, Framepool, Historic Films and NBC News Archives, as well as some exciting new specialist collections, such as NatureFootage, CriticalPast and Celebrity Footage. Footage.net is also home to the Zap Email, used every day by creative professionals to send footage requests instantly to over 50 top footage providers.
About Science Photo Library
Science Photo Library (SPL) is the leading source of science images and footage. Acquired from scientific and medical experts, acclaimed photographers and renowned institutions SPL's content is unrivalled worldwide. Outstanding quality, accuracy and commitment to excellence are deeply embedded in the company's DNA. Science Photo Library inspires creative professionals and delivers engaging content of the highest quality for a wide range of clients. Visit http://www.sciencephoto.com for more information and stay connected @sciencephoto on Twitter, LinkedIn https://www.linkedin.com/company/science-photo-library and http://www.facebook.com/SciencePhotoLibrary.