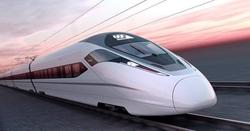 (PRWEB UK) 29 April 2016
It is a unique opportunity to hear recommendations from Tom Passe, Approva Product Manager at Infor, as well as the experts at Consider Solutions, with over 12 years Approva experience in both technical, process and governance capacities.
Topics of discussion include:

What's new in Approva and Infor Risk and Compliance 10?
What new challenges are the customers and product responding to?
What is changing in the GRC, data analytics and continuous controls monitoring (CCM) environment?
Lessons learned and other customer experiences
New capabilities in exploiting Infor Risk & Compliance
How to save time and money through more effective use of Infor Risk & Compliance
Best practices in stakeholder management and project governance
There will be also be a chance for questions and answers with the panel at the end of the webcast. This event is aimed at Financial Control teams, Compliance Process Owners, IT Managers, ERP owners, ERP Security Managers, IT Compliance, Chief Information Security Officers and Internal Audit in companies who are Approva / IRC customers.
This event will take place on Thursday 12th May. IRC 10, the latest in the stable of Approva technologies, is one of the leading Governance, Risk & Compliance (GRC) suites for ERP compliance, Segregation of Duties (SoD), IT Controls Assurance, Control Attestation, Risk Data Analytics , Continuous Controls Monitoring (CCM) and remediation for financial control and compliance, risk assurance and business process optimization. It works across all major ERP systems including SAP, Oracle, PeopleSoft and Lawson/M3.
For further details and to register, please click here.
About Consider Solutions:
Consider Solutions is the Infor Gold Partner for Risk & Compliance and serves joint clients round the world. Consider Solutions has crafted a unique offering over the last 14 years that blends proven management consulting skills with a thorough grasp of evolving information technologies. Consider's expertise is in optimizing financial processes, managing risk and simplifying the burdens of risk compliance. The goal is to help all types of organizations achieve and maintain a state known as World Class Finance.