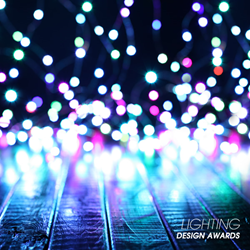 Como, Italy (PRWEB) April 28, 2016
On April 15 , 2016, International Lighting Products and Projects Design Awards, yearly organized by A' Design Award & Competition, the world's largest and most international design competition, announced results of the 2015 - 2016 period winners. The A' International Lighting Products and Projects Design Awards recognized 45 design projects from all over the world.
Entries were carefully evaluated and selected by an international 83-person jury panel composed of established scholars, press members, creative design professionals and experienced entrepreneurs who devoted great attention to details of the numerous submissions while voting each competition entry.
Design enthusiasts, editors and design bloggers worldwide are now cordially invited to get a fresh design inspiration from the latest trends in lighting designs by visiting the A' Design Awards' online gallery of winners which features all top designs from the 2015 - 2016 the International A' Design Competition as well as previously awarded works.
A' International Lighting Products and Projects Design Awards winners are announced every year through a wide network of design media. Best products and concepts that demonstrate superior design, technology, innovation and creativity are rewarded with the A' Design Award - the symbol of excellence in design. There are five different levels of distinction: Platinum, Gold, Silver, Bronze and Iron A' Design Awards which are distributed annually among all the projects. Designers, companies and brands from all countries are invited to take part in the accolades by nominating their best works, projects and concepts for A' International Lighting Products and Projects Design Awards consideration.
Every year, laureates are invited to attend the fabulous gala-night with award ceremony in Como Lake, Italy where they would be called to stage to collect their trophies. Winner are also provided exclusive space within the "best designs of the year" exhibition that showcase best of winning works and products.
Furthermore, winners are presented with a A' Design Prize that consist from the comprehensive winners' kit to help in dissemination of their news to further and wider international audiences. In addition to the trophy, certificate and book, the A' Design Prize includes PR and marketing services, translation of award winning works to dozens of languages, press release preparation and distribution, lifetime license to use "award winner" logo, public relations campaign for winners and communication of awarded works to thousands of media members.
About A' International Lighting Products and Projects Design Awards
A' International Lighting Products and Projects Design Awards, annually organized by A' Design Award & Competition, was established to create awareness for good design principles. The great aim of the A' International Lighting Products and Projects Design Awards is to build strong incentives for designers, companies and brands from all countries to come up with better products, services and systems that benefit world. Therefor, A' Design Award & Competition highlights and pushes forward worldwide designers and brands to create products and projects that offer additional value, increased utility, provide new functionality, superior aesthetics, remarkable performance and improved sustainability. Learn more about A' International Lighting Products and Projects Design Award at http://www.whatisdesignaward.com