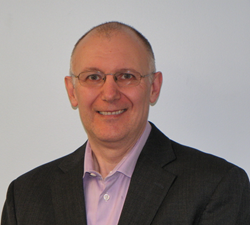 We are proud and excited to be participating once again at Knowledge 16
Toronto, Canada (PRWEB) April 28, 2016
Navvia, a leader in Business Process Management (BPM), will be attending and sponsoring the Knowledge® 16 conference at the Mandalay Bay Convention Center May 15-20, 2016. This will be Navvia's 8th year in a row supporting the leading ITSM event, which has grown each and every year. Navvia is widely used for defining, designing and documenting processes for any area of the business, but is used extensively for the ITSM market. During the conference, Navvia will be demonstrating their latest process design templates built specifically for ServiceNow® at booth #1529 of the ExpoNow hall.
David Mainville, founder and CEO of Navvia says "Knowledge 16 is expected to be another amazing event for us. The attendees are focused on solving real business problems through effective use of technology being presented at the event. We look forward to helping attendees and their organizations learn how Navvia's Process Designer can improve the value in the ServiceNow investment they have made or will be making."
In addition to the new enhanced ServiceNow templates, Navvia's very own Dave Gagen, Principal Consultant, will be delivering the 1-day workshop "A Practical Approach to Configuration Management" as part of the pre-con training offered at Knowledge16.
About Navvia
Navvia has been helping the Fortune 1000 take the complexity out of IT service management for more than 15 years. Navvia offers a suite of process design tools, templates and training designed to lower your implementation costs, while offering a full range of ITSM consulting services for when you need a little help.