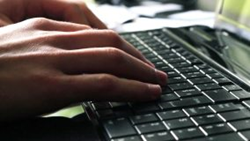 In order to ensure that the process for managing the group is as easy as possible, we have added some key features to the groups pages
Chicago, IL (PRWEB) April 29, 2016
Elfster.com, the top-rated Secret Santa generator, is proud to announce early successes of its changes to their group pages. Known as the leader in Secret Santa online gift exchanges, the company has steadily grown for year-round use and added features to allow group managers to more easily manage their Elfster groups.
"We are very pleased with our increasing year-round use," explained Peter Imburg, CEO of Elster.com. "We have many groups that use the site all year to host gift exchanges. In order to ensure that the process for managing the group is as easy as possible, we have added some key features to the groups pages. "
Included in the update are an enhanced toolbar, a list of upcoming events, a member access page, and the chance to post a photo to the group activity feed. The company implemented these changes as part of their continuing effort to ensure that the site remains as intuitive as possible.
To learn more about Elster's technology, and its gift exchange generator please visit http://www.elfster.com/gift-exchange-generator/. There one can learn about the technology, and even sign up for a free account.
Using Online Gift Exchange Generators Throughout the Year
While the most famous example of a gift exchange is, of course, Secret Santa, the technology on which Elfster.com is based has many applications throughout the year. Common applications are online community gift exchanges, corporate gift exchanges, and gift exchanges by non-profits to raise funds and materials for needy individuals and families.
About Elfster.com
Elfster is the Web's top-rated online Secret Santa generator. Participants use the company's service to organize a holiday gift exchange of any type, learn Secret Santa rules and how to play, organize family, office, community, and friends and generally keep track of your holiday or Christmas gift exchange all conveniently online. Elfster makes it easy, free, and fun!
Elfster.com
http://www.elfster.com/