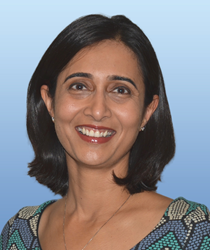 Research is showing more and more that there are simple, yet important steps that can be followed to maintain good health and reduce the risk of disease and disability as we age.
Santa Rosa, CA (PRWEB) April 30, 2016
"Aging well is a challenge for all of us, but there are things we can do to improve the odds of staying healthy for life," says NCMA's Dr. Parul T. Kohli. "Research is showing more and more that there are simple, yet important steps that can be taken to maintain good health and reduce the risk of disease and disability as we age." Top priorities Dr. Kohli's recommends for her patients include;

exercise
healthy diet
regular health screenings
getting vaccines
getting enough restful sleep
remaining socially active
To this list Dr. Kohli may also suggest strength training as an important factor for patients who hope to remain fit and active for life. A new study conducted by Penn State Milton S. Hershey Medical Center and published this month suggests that in addition to aerobic exercise, strength training can play an important role in improving the quality of life for patients including; preventing early death, improved resistance to cardiovascular disease, dementia and chronic diseases such as diabetes, and even some types of cancer.
"Over the years, many different studies have validated the benefits of physical activity in older adults, and stressed the importance of maintaining body strength, which helps to improve muscle mass and optimize physical function," says Dr. Kohli.
Improvements as a result of strength training have been observed in chronic conditions such as osteoporosis, low back pain and of course, obesity. The new Penn State study revealed that older adults who strength trained at least twice a week had 46 percent lower odds of death for any reason than those who did not. They also had 41 percent better chance of avoiding cardiac death and 19 percent improvement in the odds of dying from cancer.
Incorporating Strength Training in to A Fitness Routine
Adding strength training to a regular fitness routine doesn't necessarily mean going to the gym every day of the week, or enlisting the aid of heavy barbells to enhance strength. Very small changes in muscle strength can have a significant impact on overall functionality and improve a person's quality of life, particularly for patients who already experience some form of muscle weakness.
"Increasing strength in small ways can make it easier to do common tasks such as climbing stairs, opening jars, getting out of a chair and even walking around the block," explains Dr. Kohli. "Exercise focused on the lower body is particularly important as it will help to improve balance - and maintaining good balance is key to avoiding falls - which can be a real game changer for an otherwise healthy older adult."
According to the National Institute on Aging twice a week strength training for 30-minute periods is optimal, and exercising different muscle group is best for each session. Beginning with light weights and building up gradually over a period of time is the best way to get used to strength exercises, build muscle mass, and avoid potential injury.
About Dr. Kohli and Santa Rosa Internal Medicine
NCMA's Internal Medicine Physicians diagnose, treat and manage a full spectrum of health conditions. In addition to general internal medicine services, Dr. Kohli focuses on comprehensive "whole patient" care. She provides compassionate care continuing across the whole spectrum- from preventative health to chronic disease. To learn more visit our website or to make an appointment call (707) 546-2180.
Additional Resources:
https://www.sciencedaily.com/releases/2016/04/160420090406.htm
https://www.nlm.nih.gov/medlineplus/magazine/issues/winter15/articles/winter15pg2-3.html
https://www.nia.nih.gov/health/publication/exercise-physical-activity/sample-exercises-strength