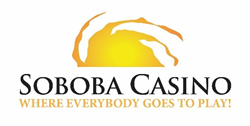 San Jacinto, CA (PRWEB) April 28, 2016
In the main event, King of the Cage World Junior Welterweight Champion Thor "TNT" Skancke from San Fernando, California (Team Thor), will defend his belt against Rick "IE Bad Boy" Legere from Riverside, California (UFC Corona). Skancke won the title in his last fight with a very impressive knockout in nine seconds of the first round over Chris Kirtley. Legere is an experienced fighter and top ranked.
The co-main event in the Bantamweight Division will feature "Prince" Ryan Fillingame, from Hesperia, California (Team Diamond) who will put his perfect 2-0 record on the line against Aaron " Anza Boy" Williams (3-1), from Victorville, California (Joe Stevenson's Cobra Kai). Both are very talented and upcoming MMA superstars.
This event will be broadcast in over 50 million U.S. households on MAVTV (214 DIRECTV, 810 Verizon FiOS). Check your local cable provider for cable station in your area.
Also appearing on the fight card will be former Middleweight Champion Daniel Hernandez, Mercedes Martinez, Victor Valenzuela, Jay Pinoto, Michael Hockenhull, Christina Marks, Lissette Neri, Mike Andaya, Jose Medina, Bobby Sanchez, Demarcus Brown, Rolando Perez, JJ Williams, Jamie Milanowski, Yumi Matsumoto, Sean Johnson, Peter Baltimore, Christian Garcia, Andrew Kauppila, Victor Sydnor, Anthony Johnson, Anthony Renteria, Tracy Walker, Charles Young, Matthew Gomez, Nick Armentia and more.
Doors open at 4:30 pm. and fights start at 6:00 pm. Reserve seating and Ringside tickets are on sale now. For more information or to purchase tickets, please call 1-866-4-SOBOBA. Event card subject to change.