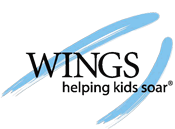 Our new Advisory Board members will provide WINGS Charlotte with a wealth of experience in education, stakeholder engagement, and organizational leadership.
Charlotte, NC (PRWEB) April 28, 2016
WINGS for kids, a nonprofit afterschool program that helps elementary students build social and emotional skills, welcomed new members to its Charlotte Advisory Board today. The following experts in education, community engagement, human resources, organizational strategic planning, and finance have joined the Board to help WINGS prepare more young people for success both in and beyond the classroom. WINGS congratulates the following members who will serve from 2016-2018:
-- Ben Brandon, Vice President, Temporary Staffing Operations at AccruePartners
-- Jessica White Hall, Partner, Simpactful, LLC
-- Rickey Hall, President, Reid Park Neighborhood Association (RPNA)
-- Melissa Logan, Counsel, Babson Capital Management LLC
-- Blake Shell, Senior Advisor, SVN Commercial Real Estate
-- Cecil F. Stodghill, Jr., Director of Admissions and Enrollment Management, Providence Day School
-- Denytra Logan Whitner, Strategy and Management Consultant, formerly Deloitte Consulting LLP
"Our new Advisory Board members will provide WINGS Charlotte with a wealth of experience in education, stakeholder engagement, and organizational leadership," said Annie Burton, Charlotte Executive Director of WINGS for kids. "Their skills and diverse expertise will help WINGS provide Charlotte students with the skills they need to pursue their passions and write the future they imagine."
WINGS' seven new Charlotte Advisory Board members have over 100 years of combined experience in youth and organizational management.
Ben Brandon is an Executive and Senior leader at AccruePartners. He is a member of the leadership and ownership team with a core focus on career development and identifying hiring solutions for growing and restructuring companies. Ben is also actively involved in fundraising efforts for the American Heart Association's, "Go Red for Women" an annual heart walk, raising awareness for heart disease and stroke, the American Cancer Society's "Relay for Life," Hospice and Palliative Care Charlotte's "Soup on Sunday," and Charlotte's Junior Achievement.
"Being selected as a member of the WINGS for Kids Advisory Board is an huge honor," said Ben Brandon, 2016-2018 Chair of WINGS' Charlotte Regional Advisory Board. "The program has the potential to not only have a huge impact on our youth in the Charlotte community but a long-term effect on developing the social and emotional intelligence of our future business leaders."
Jessica White Hall, principal of j.w.hall consulting, LLC and Partner with Simpactful, LLC, is a strategic consultant and advisor. She served most recently as Senior Director, Global Fabric Care, Consumer and Market Knowledge for Procter & Gamble (P&G). She is a member of the board of directors for DePaul Cristo Rey High School, St. Aloysius Orphanage, Women Helping Women, and the Taft Museum of Art.
Rickey Hall is President of the Reid Park Neighborhood Association (RPNA) and West Boulevard Corridor Neighborhood Coalition. He is a longtime community advocate and resident of the Reid Park community. He has served in advisory roles with organizations such as Reid Park Academy, Senior Leadership Team, Renaissance West, Senior Leadership Council, and Systems of Care. Rickey has also been a leader in combating crime and violence and helped develop the Sustainable Neighborhoods Program.
Melissa Logan is an attorney in the global private finance group at Babson Capital Management LLC. Prior to Babson, Melissa was an associate in the Debt Finance group of the Charlotte office of McGuireWoods LLP. Melissa is currently a member of the board of the Davidson Athletic Fund and has previously served on the board of Sustain Charlotte.
Blake Shell is a Senior Advisor at Sperry Van Ness—South Charlotte. He brings 10 years of experience in shopping center development, retail leasing and land acquisition. Before to joining SVN, Blake worked in retail development and leasing at Centurion Partners, and Divaris Real Estate, where he focused on both landlord and tenant representation.
Cecil F. Stodghill, Jr. has served as the Director of Admissions and Enrollment Management at Providence Day School since 2010. Cecil most recently served as Director of Graduate Support at the Academy Prep Foundation in St. Petersburg, FL. Cecil also served as Director of Multicultural Affairs and Assistant Director of Boarding Admissions at his alma mater, McCallie School (TN), and, later, as Associate Director of Admissions at Berkeley Preparatory School in Florida. During his six years in Charlotte, Cecil has served on the boards of the Children's Scholarship Fund (past Chairperson), Charlotte Housing Authority Scholarship Fund, Charlotte Area Independent Schools and Discovery Place.
As a leader in Deloitte's Human Capital practice, Denytra Logan Whitner led a variety of strategic initiatives including large-scale finance and technology transformations and leadership development, among others. In her roles as National Talent Business Advisor and Program Manager, Denytra led efforts to establish the infrastructure to launch an innovative program and sourcing strategy in response to the changing needs of an evolving global workforce. Denytra currently leads the Carolinas Chapter of the Yale Black Alumni Association and serves on the Charlotte Leadership Committee of Duke's Fuqua School of Business Alumni.
About WINGS for kids
WINGS for kids is a nonprofit education program that teaches kids how to behave well, make good decisions and build healthy relationships. The program weaves a comprehensive social and emotional learning curriculum into a fresh and fun afterschool program—specifically targeted toward supporting low-income, minority students. Kids get the life lessons they need to succeed and be happy, and a safe place to call home after the school day ends.
###