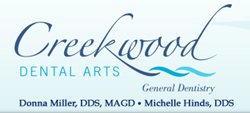 Waco, TX (PRWEB) April 29, 2016
Drs. Donna G. Miller and Michelle Hinds are pleased to offer the newest technology of their dental hygiene program to patients interested in the benefits of laser dentistry in Waco, TX. Drs. Miller and Hinds use laser treatment to kill the bacteria responsible for gum disease, inflammation and infection to minimize pain and maximize treatment effectiveness. BIOLASE WaterLase® lasers utilize a specially calibrated beam of light with a stream of water that is so gentle patients often do not require anesthetic. Lasers are unique because they can treat targeted tissues while promoting healing in the surrounding tissues. Lasers allow the hygienist to safely reduce discomfort and improve the clinical results.
Oral health and overall health may suffer when teeth and gums do not receive regular dental care. Bacteria can build up in the mouth and attack sensitive gum tissues, leading to gum disease and damaging the supporting structures of the teeth. The bacteria that originate in the mouth can also travel throughout the body and potentially cause other health problems. Research has shown that poor oral health is often associated with heart diseases, stroke, increased risk of dementia, respiratory problems and diabetes. Routine treatment by a dental professional can be instrumental in detecting oral health issues that could possibly affect general health.
To prevent patients from undergoing painful dental procedures, Drs. Miller and Hinds have adopted laser dentistry in Waco, TX. The wavelengths produced by the lasers penetrate infected tissues with precision to clean them without causing damage to healthy gums, nerves or nearby bone. The BIOLASE WaterLase® iPlus™ laser, WaterLase® MD™ and the WaterLase® Epic™ laser used at their cutting-edge practice, each have a role in the full complement of dental services provided at Creekwood Dental Arts. Procedures performed with these lasers often do not require numbing shots, which allows for more than one area of the mouth to be treated in just one visit. Patients generally spend less time in the dental chair, experience little or no discomfort and enjoy a quicker healing process.
Dental implant preparation, gum disease treatment, oral surgery, and teeth whitening are just a few of the personalized services Drs. Miller and Hinds are able to offer with laser dentistry in Waco, TX. To learn more about WaterLase® lasers or to schedule an appointment, more information can be found at CreekwoodDentalArts.com or by calling (254) 870-9026.
About the Practice:
Creekwood Dental Arts is a general dental practice offering personalized dental care to patients in Waco, TX. Drs. Donna G. Miller and Michelle Hinds provide an array of services with state-of-the-art technology. Dr. Miller has been honored to receive The Mastership Award from the Academy of General Dentistry, the highest and most respected award in general dentistry. To learn more about Drs. Miller and Hinds or the services they offer, please visit their website at CreekwoodDentalArts.com or call (254) 870-9026 to schedule an appointment.